Turing Monolith Chaconne with 6.4-inch 4K display, 3 Snapdragon 830 SoC's and 18GB RAM launched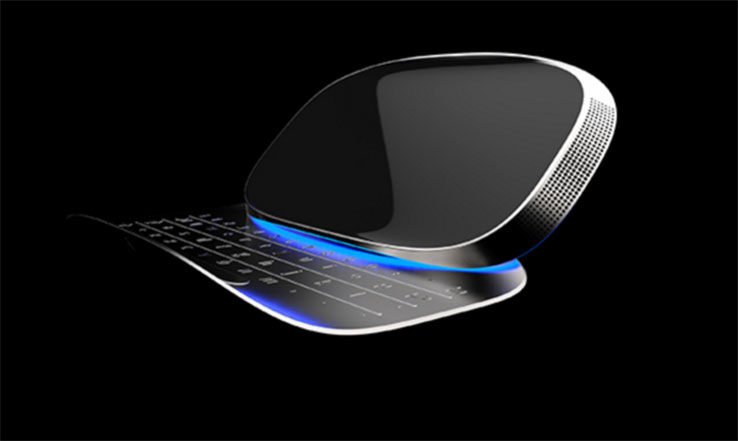 As if the Cadenza smartphone was not impressive enough, Turing Robotics Industries (TRI) has announced an another new smartphone dubbed as Turing Monolith Chaconne.
The Turing Monolith Chaconne features a 6.4-inch 4K (2160×3840 pixels) display and will be powered by three Snapdragon 830 processors, unlike the Cadenza which is powered by dual Snapdragon 830 SoC. It will have a mind-boggling 18GB of RAM with 1.2TB of storage (three 256GB internal memory, 512GB via micro-SD card). It will also run on the all new Swordfish OS which is based on Sailfish and will utilize the deep learning (AI) features.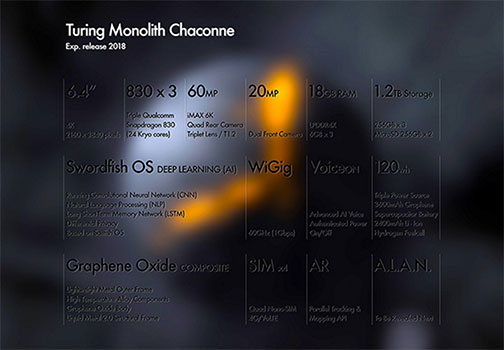 On the photography department, it is similar to the Cadenza smartphone. Still, to remind, it has a 60-megapixel of rear camera with iMAX 6K and triple lens and a 20-megapixel dual front camera. It will be packed with a 120Wh battery with 3600mAh graphene and 2400mAh hydrogen fuel cells. Just like its sibling, it will also have four SIM slots, with LTE support.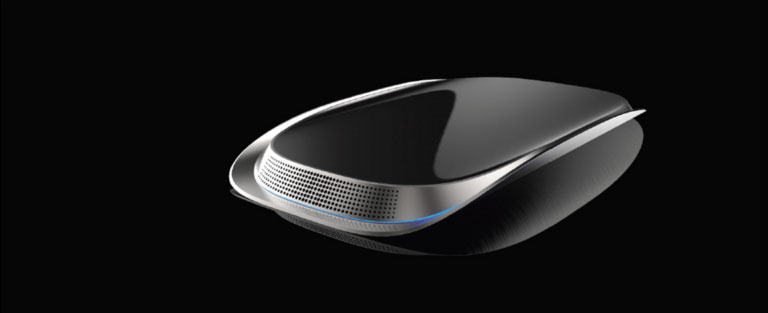 "TRI plans on connecting multiple CPUs via WiGig by implementing an ad-hoc driver to the 60GHz channel via on-board USB3.0. This complicated computing process stores a transient matrix in SSD of CPU(1), then it recomputes and shares the transient matrix with the other SSD of CPU(2) simultaneously. This results in the CPUs sharing their computing power in parallel. Such proprietary technology enables TRI to achieve never-seen-before computing power on a mobile device. So what exactly is this technology intended for? The answer is – Computational Intelligence (CI)."

– Steve YL Chao (CEO & Chief Architect), Turing Robotic Industries.
The Turing Monolith Chaconne is expected to release in 2018.