This is Samsung's new Headquarters in Silicon Valley, spread in over 1.1 million square feet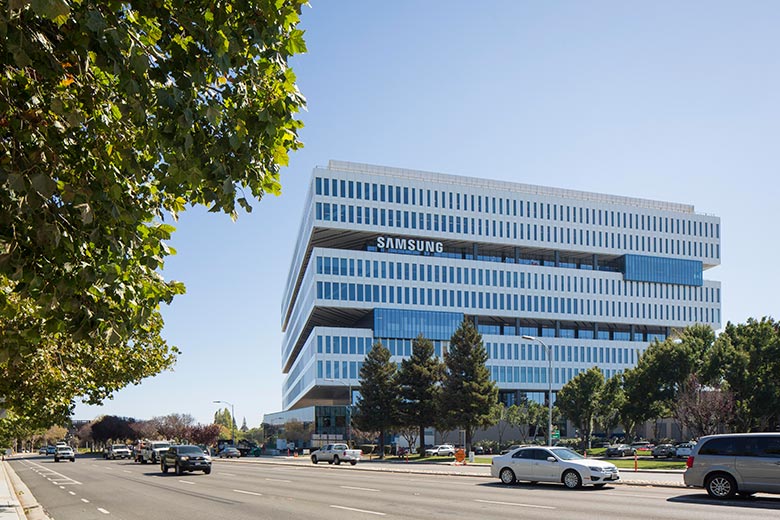 The South Korean tech giant, Samsung has finally opened the door for its new American headquarters located in Silicon Valley. The R&D and Sales operations department of Samsung is now just 12 miles away from it arch-rival Apple. The new office is developed to strengthen Samsung's presence in the Silicon Valley.
Global architecture firm NBBJ designed and constructed the 10-storey complex spread in over 1.1 million square feet. The projects costs a whooping $300 million (Approx. Rs. 1,983 Crores). The new office now houses 700 employees, the company says it can actually base up to 2,000 workers in the complex. The building also has facilities like gym, cafeteria, etc.
About its new office in Silicon Valley, Samsung said "The design seeks to encourage interaction among staff, foster connections with the community and provide a space to attract employees in the highly competitive tech market." on its website.
Here are some snaps of new headquarters of Samsung: