This is how the iPhone 8 might possibly look like with its end to end bezel less design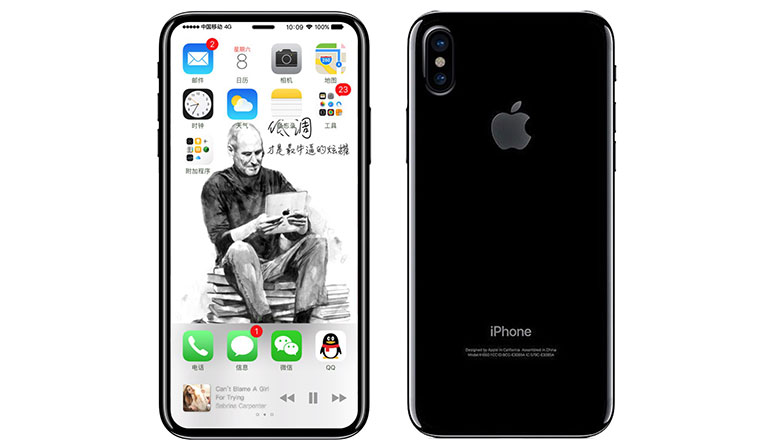 It's been quite a while since rumours and assumptions about the iPhone 8 have been dropping down. Just like any other iPhone, the rumour mill for the iPhone 8 has begun even way before it has been finalised to hit the production. Most of the assumptions that have come up are regarding the design of the upcoming smartphone. And the most recent one shows the inclusion of end-to-end bezel-less design of the iPhone 8.
The latest report from China claims to have revealed the final design of iPhone 8. Also, there are 3D models based on the freshly leaked schematics which could essentially be our first look at the smartphone if they come out to be true. Earlier this week, there were leaked schematics of iPhone 8 which showed its final design. As per the sources, the schematics came from inside one of Foxconn's factories and will most probably be used in the actual manufacturing.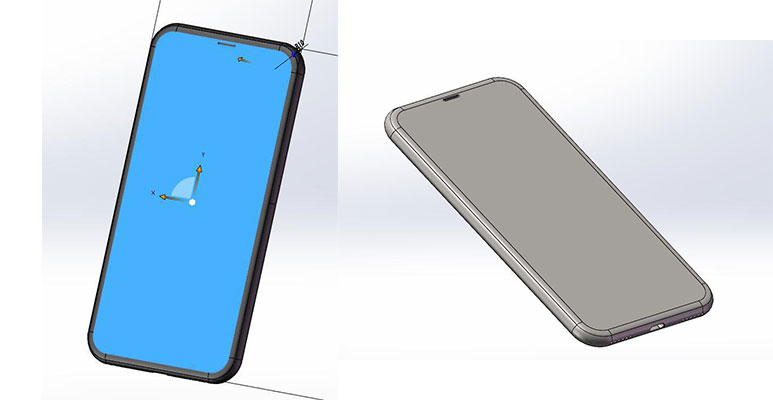 There after, a similar post from a Chinese tech blog ifanr included the 3D models of the schematics. As per the post, Apple will use the first new iPhone design in three years. In 2016 and 2015, Apple reused the same iPhone designs it first introduced on the iPhone 6 and iPhone 6 Plus back in 2014.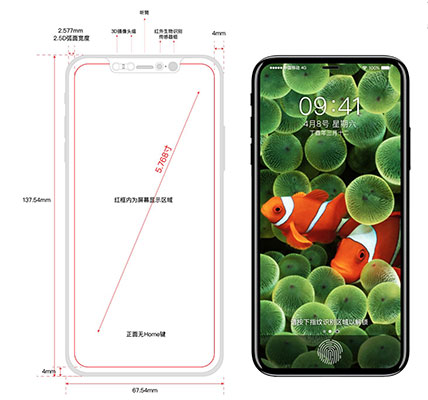 If the above 3D designs and renders turn out to be true then we might be getting answers to a lot of questions that arose with every leak. First of all it does appear that Apple is going for an end-to-end bezel-less design for the iPhone 8. Also, to have that design the signature fingerprint sensor called as Touch ID seems to be embedded with in the screen, which is speculated from last 2 generations of iPhones. Earlier, there were assumptions that the fingerprint sensor might be placed at the back. Another assumption was about the smartphone bearing curved edges on the screen but that doesn't seem possible if we were to look at the design. Apart from this, the rumour about vertical placing of rear camera comes out to be true in this renders.
Apple would be keen on using the bezel-less design as Samsung and LG have already introduced that in their latest flagship smartphones. There have been reports that Apple has signed deals with Samsung for supply of OLED screens in large numbers for the iPhone 8, so we might see a similar display quality as that of Samsung Galaxy S8 smartphones.