Tablet shipments Decline by 12.6% YoY; Detachables gaining traction: IDC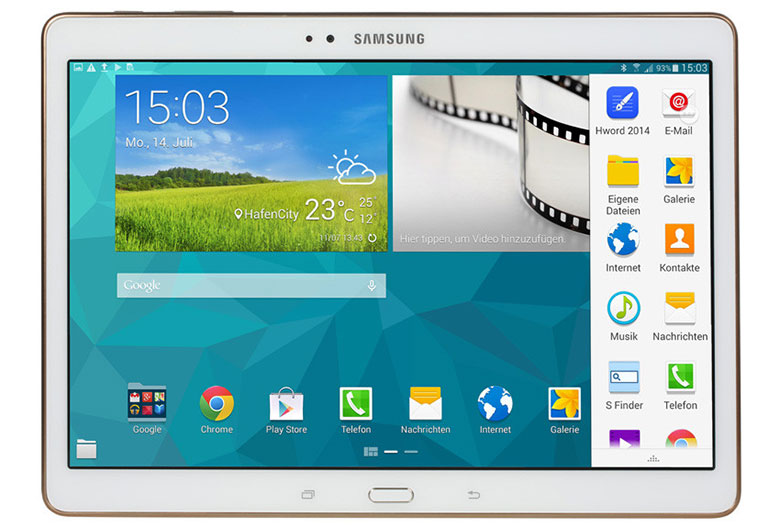 The worldwide tablet market may face some serious crisis in future, as the global sales of tablet fell for the fourth straight quarter. According to International Data Corporation (IDC), tablet shipments were declined by 12.6% year over year, with only 48.7 million units shipped in the third quarter of 2015 (3Q15).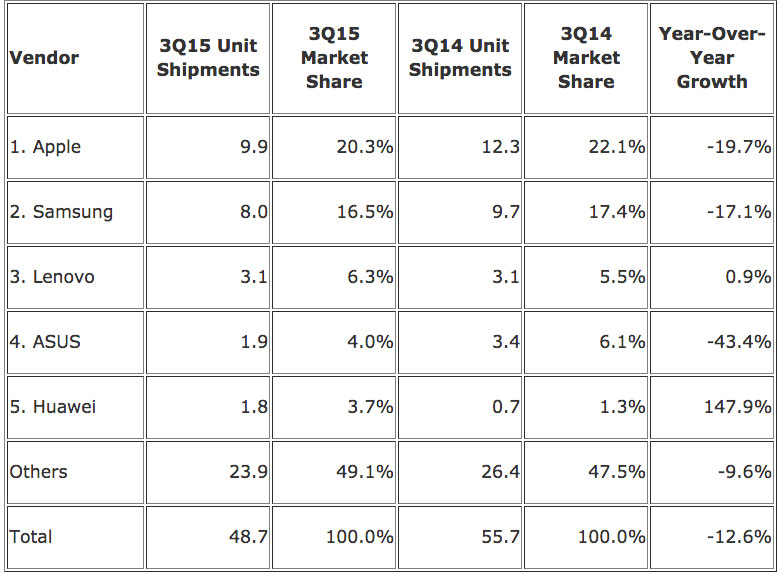 The IDC stated in report that, with the mature markets like North America, Western Europe, and Asia/Pacific well past 100 million active tablets per region, the opportunities for growth are getting fewer. Another IDC analyst said tablet owners are not replacing the devices as frequently as in the past. And some are shifting to large smartphones, or phablets, or to lightweight PCs, some of which have detachable keyboards.
However, just like last year Apple has still managed to top the worldwide tablet market by selling 9.9 million iPad units and recording a 20.3% of market share, even though shipments of its iPad decline 19.7% over the last year. The South Korean giant, Samsung took the second spot with a 16.5% market share, even as the number of units sold were 8 million with 17% decline to last year's sales. After the two biggies, China's Lenovo was in third place with a 6.3% market share, followed by Taiwan's Asus (4%) and China's Huawei (3.7%), IDC figures showed.
Ryan Reith, Program Director with IDC's Worldwide Quarterly Mobile Device Trackers, said "We continue to get feedback that tablet users are holding onto devices upwards of four years. We believe the traditional slate tablet has a place in the personal computing world. However, as the smartphone installed base continues to grow and the devices get bigger and more capable, the need for smaller form factor slate tablets becomes less clear. With shipment volumes slowing over four consecutive quarters, the market appears to be in transition."
Source: IDC