Sony 42W900B 106.5 cm (42″) LED TV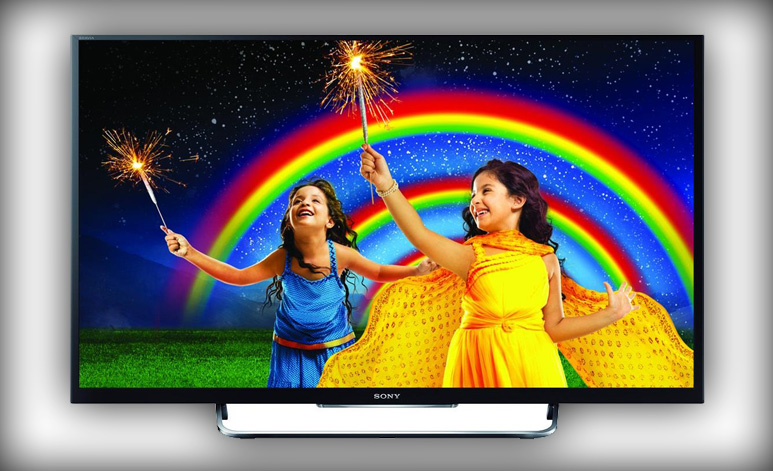 Review :
Sony has number of Televisions in every price range and every range of features. Sony has become a hot favorite for many people due to its stunning display quality, design and the trust factor of Sony. The performance of Sony Televisions gets better with the increasing price range and quality.
This Television from Sony is not just a Television, it is more than a Television. It is a perfect replacement of your desktop and laptops for watching movies, playing games, surfing internet, chatting and much more. It is a wide 42-inch LED TV with amazing Backlit Brilliance. This Bravia Television comes with "X-tended Dynamic Range", which lets you see videos and images in more depth, enhanced colors and a realistic view. The Full HD display adds to the brilliance of picture quality and produces more sharp and crisp images. Entertainment gets better with the 3D experience of this brilliant Bravia TV. As we say, Sharing is Caring, this holds true with this TV. With "BRAVIA's Social Viewing" feature, you can enjoy the fun of sharing media with your friends and family. The main highlight of this Bravia TV is that it has a "Built-in Camera" which shows how Televisions are getting advanced day-by-day. The Built-in Full HD camera is powered by "Sony's Exmor R Technology" that lets you Skype with your friends even while watching a movie or a TV program. Explore the world of Entertainment by simply pressing the 'SEN' button on your remote. The Sony Entertainment Network has all the internet apps, games and many features, making this television a hub for all your entertainment. "Live Football Mode" is an another USP of this TV. This mode automatically adjusts the sound settings so that it sounds like you're in a football stadium. Photo Share, One-Touch Mirroring, MHL all smart features are loaded in this amazing Sony TV.
This 42″ Full HD Smart 3D LED TV from Sony may seem expensive at first but after watching the Specs chart you will see it worthy at its price. This TV is a perfect example of next generation Televisions. Sony is offering a huge box of entertainment for you with this TV.
Specifications :
| PRICE | Rs 79,900 @ Rs 77,198 @ |
| --- | --- |
| SCREEN SIZE | 42" LED TV |
| RESOLUTION | Full HD (1920 x 1080) |
| SMART | YES |
| 3D | YES |
| PORTS | 4 x HDMI, 3 x USB |
| CONNECTIVITY | Built-in Wi-Fi, Ethernet, RF Input 1(Side) |
| FEATURES | Built-in Camera, Screen Mirroring, Live Football Mode |
| INTERNET | Full Web Browser, Apps, Social Networking |
---
---
Photos :