Snapdeal accepts Flipkart's revised acquisition offer of up to $950 million: Report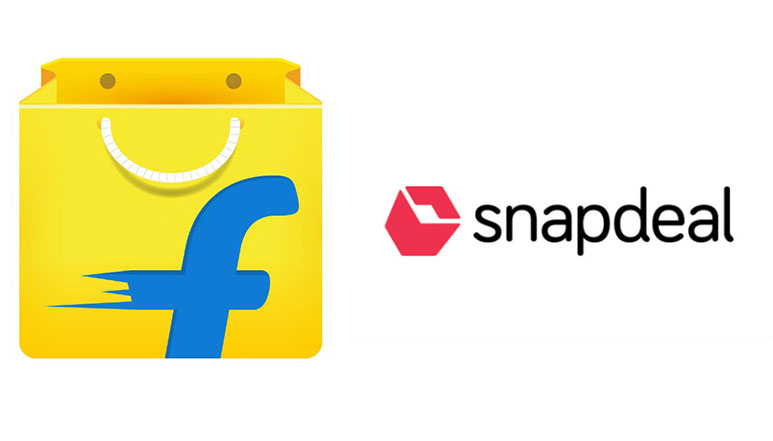 The online retailer Snapdeal has reportedly accepted Flipkart's revised $900-950 million buyout offer. This nod from Snapdeal will put Flipkart ahead in the race with its biggest rival Amazon to lead in the Indian E-commerce sector. Previously Snapdeal had rejected $700- $750 million offer stating it to be low than the expected worth.
As per a report on Reuters, which cites two sources close to the matter, the Online marketplace Snapdeal has accepted Flipkart's revised takeover offer of up to $950 million. The report stated that the board of Jasper Infotech, which runs Snapdeal, approved Flipkart's bid of $900 million – $950 million last week, the sources who were familiar with the matter said. The deal is now on hold and is only pending for the approval of Snapdeal share holders, the report further mentioned.
Snapdeal has secured more than Rs. 113 crores from Nexus Venture Partners and Founders earlier in May. Flipkart also recently acquired eBay and raised a massive $1.4 billion from Tencent, Microsoft and eBay which is said to be the largest ever fund raising in India.
Flipkart has raised about $4.1 billion in 13 funding rounds since January 2009 and is up against US giant Amazon in race to acquire highest share in India's e-commerce market. Further, acquiring Snapdeal will put Flipkart ahead of Amazon with a good lead.
Meanwhile, Amazon is also gearing up to strengthen its hold by stepping into the grocery business as well. The Global e-commerce giant Amazon was eyeing to buy online grocery startup BigBasket in order to expand its hold in the Indian market. As a consequence of its efforts, the online grocery portal Bigbasket and Amazon entered into a 60-day exclusivity agreement last month during which the e-grocer cannot engage with another party for a potential sale.
It is certain that Flipkart and Amazon are going neck to neck to obtain the top spot. India's e-commerce market is flourishing with a good pace especially after the Digital India movement and the Jio effect, providing data at minimum rates. Looking at the growth potential of the sector, the Indian e-commerce giants are more keen to set a strong hold as soon as possible.