Snapchat rolls out a new location sharing featured called 'Snap Map'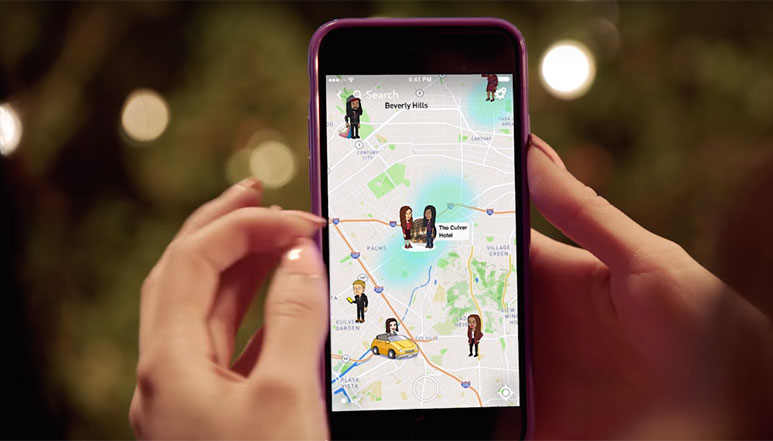 Although Snapchat might be lagging behind its rival Instagram when its comes to the popular 'Stories' feature, but it still manages to come with something or the other to gain back attention. The interactive social app Snapchat has now introduced a new feature called as the 'Snap Map' which lets the users share their live location and displays it on a Map view to other Snapchat friends.
The new Snap Map feature basically allows users to zoom out to their neighbourhood, city, country, and even continent to see where their other Snapchat friends are located. Here's how it works, the users just need to pinch to "zoom out" into the new map view. There the users will see the Actionmoji of their friends who have opted to share their location with the user. They will be neatly positioned on said map, ready  to find out exactly where in the world they are. And when you tap on anyone's Actionmoji, you'll be taken straight to their latest Story.
https://youtu.be/bvl82FfnUvw
There is also an option which allows the users to decide if they want to share their location with friends, or simply keep it to themselves with Ghost Mode. Apart from this, Snap Map also shows heatmaps indicating popular events happening in your area, which helps you keep track of the latest upcoming event near by you.
Snapchat debriefed about the new feature in their post which reads,
"We've built a whole new way to explore the world! See what's happening, find your friends, and get inspired to go on an adventure!".
The Snap Map feature is now rolling out via Snapchat's latest update for iOS and Android.
Meanwhile, as mentioned earlier, Snapchat is struggling to retain its popularity with continuous adaptations of its features by other platforms like Instagram and WhatsApp. Recently it was reported that Instagram has 250 million active users of the story feature where Snapchat was no where near inspite of being the original creator of the feature.