Samsung's In-traffic reply app is an effective way to prevent road accidents due to distracted driving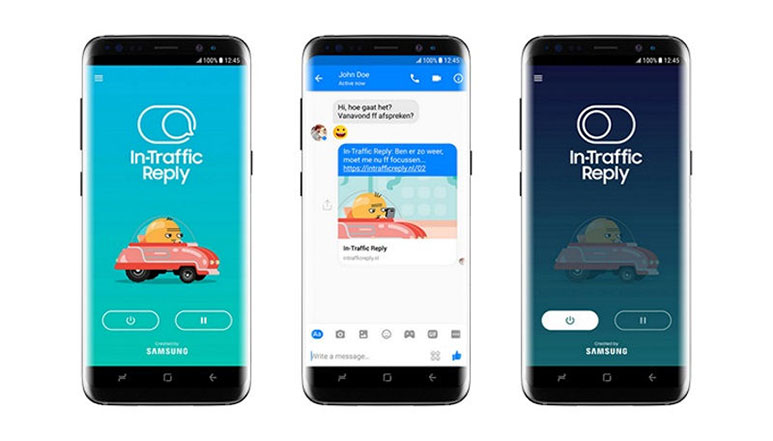 With the increasing craze of applications and social interaction platforms like WhatsApp, Facebook, Hike etc, the addiction for smartphones has also increased to a great level. Although, smartphones make life easy but, can also lead to a dead-end if used carelessly. One such problem is using the smartphone while driving or in other words, distracted driving. Samsung, now has a solution to this problem with its In-traffic reply app that prevents the users from texting or receiving calls while driving.
Samsung's In-traffic reply app, which is in beta testing in Netherlands at present, could be an effective way to reduce road accidents. The app sends out automated responses to the calls or messages when the owner of the phone is driving. The app intelligently makes use of the GPS sensor of the smartphone to detect if the user is driving or not. While driving, the calls and messages will be automatically responded with a default reply of "I'm driving, so I cannot answer at the moment", an animated image or a custom message.
There is no clue of how exactly the In-traffic reply app will work when the user is in passenger's seat, most probably there should be a way to manually turn off the app. As mentioned earlier, the app is still in beta testing but it is expected to be rolled out through Google Play Store during Mid may.