Samsung S9 and S9+ new images leaked ahead of CES 2018 announcement, shows narrower bezels & dual front cameras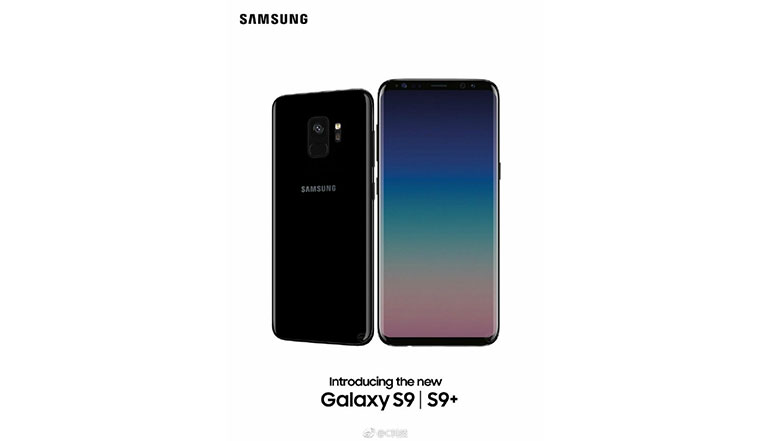 New renders of the Samsung Galaxy S9 and S9+ recently surfaced on Weibo
The Samsung Galaxy S9 and S9+ will feature dual front cameras
The Samsung Galaxy S9 and S9+ are expected to be launched at CES 2018
A lot of rumors have been created, as well as, cleared out over the past few months surrounding Samsung's upcoming flagship phones the Samsung Galaxy S9 and Galaxy S9+. The timely leaks and countless speculations about the specs and features of the upcoming flagship phones have kept the fans glued to the mystery of how the story would unfold. But the new images of the phones uploaded on the Chinese microblogging website Weibo has finally lifted the veil and has presented to the audience a somewhat clearer picture of what they can expect. With the launch expected in CES 2018, which is earlier than predictions, here's what the audience can expect from the new flagship phones.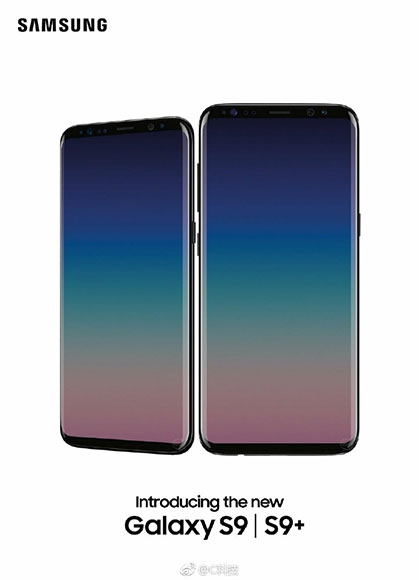 Seeing the leaked images, while some people are disappointed with how similar the new phones' look to the predecessors, some cannot stop themselves from appreciating the classy finish with narrower bezels than the Galaxy S8. To begin with, as the audiences had been expecting, Samsung has shifted the annoying fingerprint sensor below the dual cameras on the back, now providing the users with better accessibility. These renders also suggest that the developers at Samsung are not yet ready to let go of the 3.5 mm headphone jack, and it will be a part of the new flagship phones.
The new leaks have more or less confirmed the fact that the phones will feature a dual front camera setup. But a little keener look on the renders also suggests that the bezel on the top is equipped with a flash and heartbeat sensor module. But since Samsung has been matching Apple toe to toe, there might be a good chance that it's Samsung's very own facial recognition system.
With the launch expected for next week, the larger model, which is the Samsung Galaxy S9+ is already being touted as the star of the show. Well as of now, this is what can be said of the two phones after looking at the renders, we'll actually come to know of any valid information pretty soon if the phones are launched next week at CES'18.