Samsung Galaxy S5 Review: Unique Perspective [Guest Post]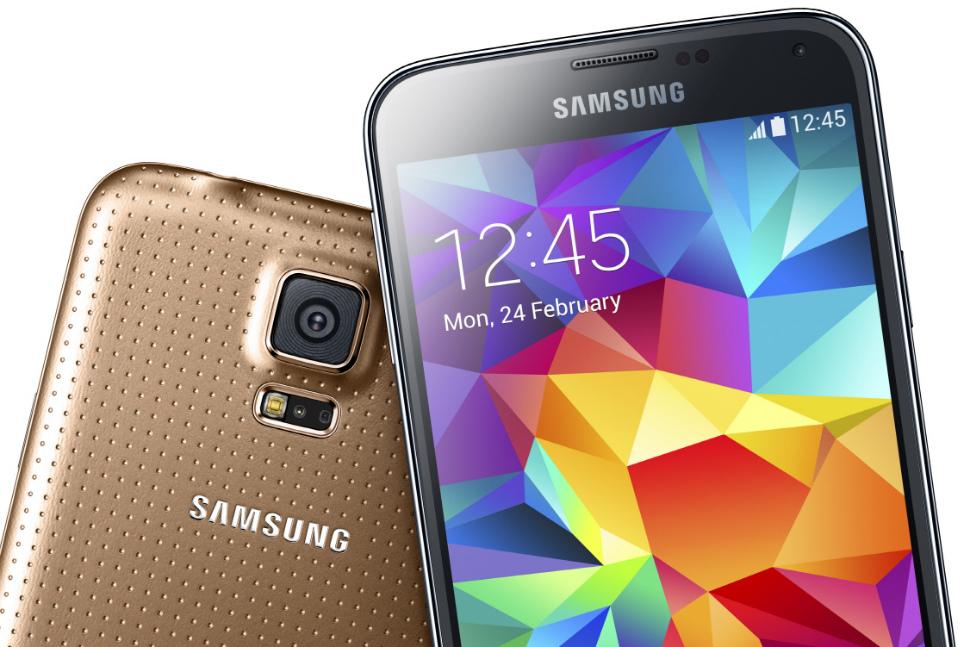 Samsung quickly became the golden boy of smartphone market when they decided to challenge iPhone's supremacy. Samsung's devices were revolutionary and trend setting.  Despite the rise of HTC, Samsung is still regarding as the premier Android phone manufacturer (OK, maybe they have a tie with HTC).
Samsung's most recent marvel is the Galaxy 5S. It was one of the anticipated Samsung phones and it didn't disappoint in many ways.  And the S5 looks set to be a real winner for the Samsung balance sheet as reports show day 1 sales already topped the previous record held by the S4.
Deeply impressed by the iPhone (while finding a few cons as well), here is my honest and to the point review of Samsung Galaxy S5. I would only mention the features that appeal to the common users, I won't go into the details which no one reads and it only makes the article lengthy.
Let's start with the basic specifications, shall we. Following is an impressive set of specs:
Specifications:
Qualcomm Snapdragon 801 quad-core 2.5 GHz processor
2GB RAM
16 internal storage options with microSD card slot
5.1-inch 1920×1080 pixels resolution Super AMOLED display
16-megapixel rear camera with 2-megapixel front-facing camera
IP67 certificated dust and water resistance
802.11 a/ac/b/g/n WiFi, Bluetooth 4.0, and ANT+
2,800 mAh battery
Dimensions of 142 x 72.5 x 8.1 mm and 145 grams

Hardware:
5.1-inch 1920x1080p Super AMOLED display is bound to light up any techie's eyes. And the expectations from the screen won't disappoint you. The screen is quite brilliant. It has an ideal size and great resolution and PPi. The display is the most prominent feature of the phone – makes the handset quite irresistible.
Colors-wise Samsung are not going Nokia's way. There are no flashy vibrant colors as yet. The body is water resistant and pretty much scuff resistant as well.
The 16mp rear camera makes it an ideal device for youth and social media enthusiasts that like to take pictures by the minute. The camera of the phone is one of the best I have seen in Android phones.
Qualcomm Snapdragon 801 quad-core 2.5 GHz processor is a powerful piece of hardware. The processor is solid but there are suggestions that say it could've been better.
Software:
The phone runs on Android 4.2.2 and the updates are promised. It will run on the latest Android software. One thing I really liked about Galaxy S5 is its UI. Social media becomes very easy to use; the camera has many editing, effects and uploading-to-social-media options. There are various features that can be customized to your own liking and to a techie like myself, it is always a very big plus and that is why I have never been a big fan of iPhone.
Some cons:  
Now let's be fair and take a look at some cons as well,
First of all the internal storage could've been better – it is only 9GB.
The fingerprint scanner is awful, that is the only serious flaw in the handset. It is next to useless.
It is pricy – at $660, the phone is premium and HTC handsets will hamper it sales in the long run.
32GB model was promised but hasn't been released yet.
Conclusion:  
I won't say that the phone is flawless; I won't say that it is as good as HTC One but I quite like the phone. I have been using it since it came out. It has great features and a very well gelled hardware and software. If you have some cash in your pocket and you want to by an all-round phone, I would recommend this. My rating for Samsung Galaxy S5 is 7.7/10.

---
---
Nuur Hasan: