Samsung Galaxy Note 8 prototype leaked, hints at a dual rear camera setup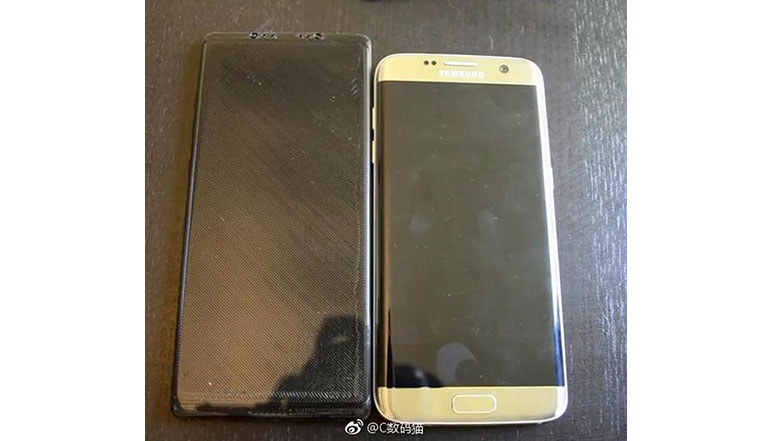 A long while ago Samsung announced that it is going to bring a new flagship device during the second half of the year. Followed by this a leak regarding the alleged Samsung Galaxy Note 8 came up which cements the fact that the device speculated earlier might well be the Samsung Galaxy Note 8. There's yet another leak now giving the information about the design of the smartphone.
An image of Samsung Galaxy Note 8 prototype has surfaced online which gives us an idea of how the device might actually look like and also confirms some of the previous rumours regarding the design of the smartphone. The smartphone as per initial reports is expected to sport a large 6.4 inch screen, apparently the largest amongst the note series. One of the leaked image shows the Galaxy Note 8 prototype placed next to Samsung Galaxy S6 Edge Plus, where it can be clearly seen that the screen size is much larger.
Interestingly, the leaked image also shows that there is no home button on the screen. This leads to an assumption that the fingerprint scanner could either be under the screen, similar to what Apple has in mind for its iPhone 8 or something like the biometric authentication under the display of Xiaomi Mi 6 smartphone. It could very well be on the rear panel, but the prototype image does't convey anything like that.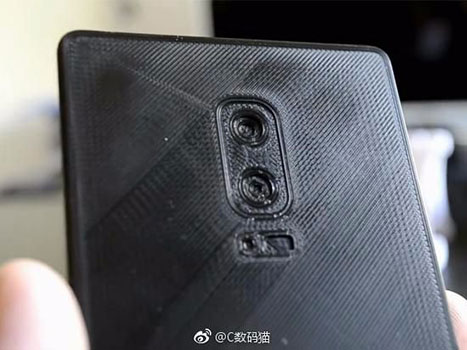 Apart from this, the leaked renders also show a vertical dual-camera setup at the back of the device. The availability of dual rear camera was also mentioned in previous leaks and considering the dual camera setup is the latest trend for flagship devices, it is most likely that we might see one on the Galaxy Note 8 as well.
To recall, as per the leaked specifications, the Samsung Galaxy Note 8 is said to sport a 6.3-inch display, most probably with QHD resolution and could be powered by a Snapdragon 835 or an Exynos SoC along with 6 GB RAM and 256 GB internal storage.