Samsung Dex dock to cost $149.99, shipping starts around April end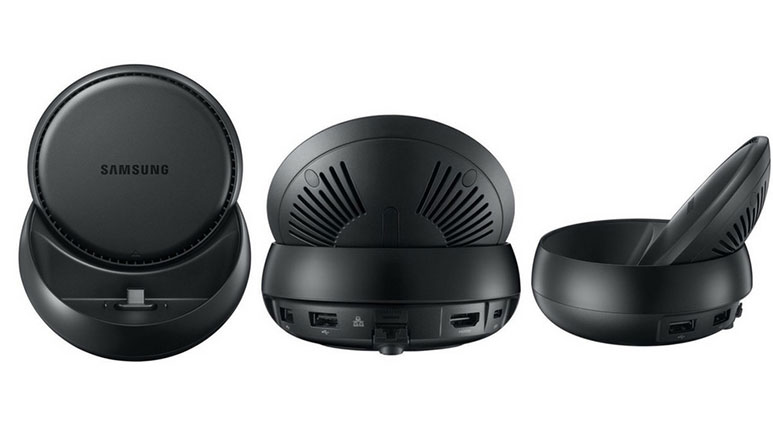 Samsung, along with the launch its flagship devices Galaxy S8 and S8+ also debriefed about its new and exciting gears. Samsung raised curtains over new Gear VR and Samsung Dex dock which caught the eyes of many. However, it hadn't revealed the price of all these devices but now, the price of the Samsung Dex dock is out. It is priced at $149.99 (Rs. 9,700 approx) as listed on company's website. The device will start shipping by the end of April and is already up for pre orders.
The Samsung Dex dock is a circular shaped device which converts a Samsung Galaxy S8 or S8+ smartphone to a fully-functional desktop computer. Once you have placed your phone in the dock, it can be connected with other peripherals like monitor, keyboard and mouse, making your Galaxy S8 & S8+ a desktop computer.
Today, Samsung has revealed additional details about the device. The Dex station is provided with two USB-A 2.0 ports, a LAN Ethernet port, one HDMI port, and a USB-C charging port. The Dex dock simultaneously also charges the device, there is also a power fans inside which will keep the smartphone cool during extended hours of usage.
To convert the Samsung Galaxy S8 and S8+ smartphones in to a computer, one just needs to dock a new Galaxy smartphone in the Dex station and the connected monitor will automatically light up its screen with loaded apps and programs which can be opened in separate windows. For time being, only the new Galaxy S8 and S8+ are compatible with the device but we can expect its compatibility with more Galaxy devices in future.