Samsung confirms 'new flagship' coming in the second half, Note 8 might be on the cards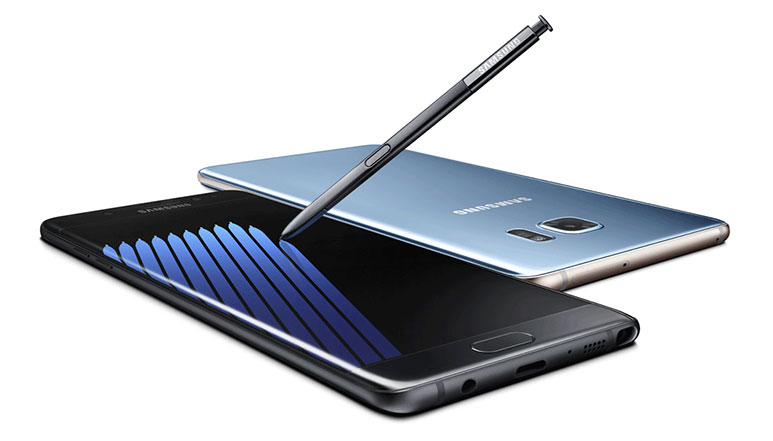 After the Note 7 fiasco, Samsung in a recent comment, might just have hinted that it might launch the Galaxy Note 8 later this year. The South Korean tech giant confirmed that, while its latest flagship Galaxy S8 and S8+ smartphones have pulled of a great response, another high-end device will be arriving before the end of this year. It is assumed that the new flagship that Samsung is talking about will be the Note 8 as other flagships from the company have already been launched.
Samsung in a statement said that:
"The company will strive to maintain profitability through robust sales of the Galaxy S8 and S8+ and the launch of a new flagship smartphone in the second half".
The statement clearly indicates that Samsung has something more in store for its fans this year, and might have already started working on it as well.
Although the company did not specially mention any name but it is expected that Samsung might be back with its 'Note' series unveiling the 'Note 8'. Samsung's Note series has seen great success in the past until its last year's Note 7 exploded because of a battery issue. The company immediately recalled all the devices in order to ensure the safety of its users and also discontinued the smartphone for further sale. Although, it gave a huge hole in Samsung's pocket, the company still announced that it will continue with the Note series.
For time being, there's not much information available regarding the Note 8. If reports are to be considered, the smartphone is being internally called by the name 'Great'. It is also assumed that the Note 8 might bear looks and features similar to that of the Galaxy S8 and S8+ smartphones.
Samsung recently also announced that it will be selling the refurbished Note 7 devices in selective markets, the smartphone is already been available in the market at a reduced price and is been reported to be doing well. Samsung will be looking to get the Note series back on track with the launch of Note 8 and will be hoping that the buyers treat it with a positive response like previous smartphones of the Note series ignoring the flaw of Note 7.