Samsung 40H6400 (40″) LED TV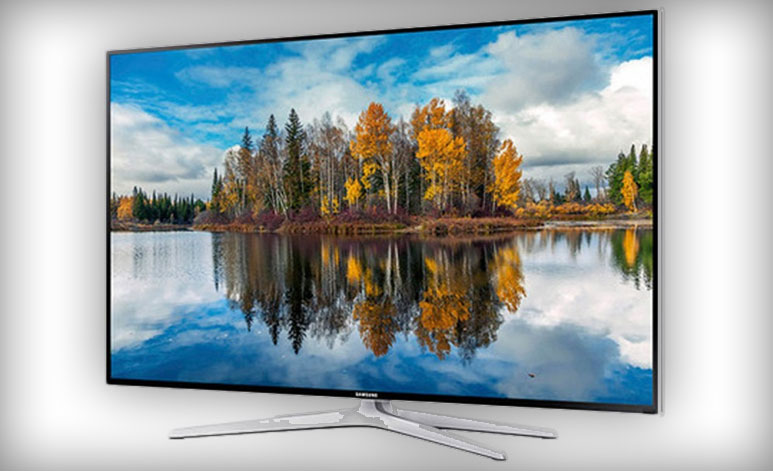 Review :
Samsung, LG and Sony are some of the top names in the Television segment ruling everyone. Samsung has some tremendous Televisions that make it a big name with big responsibilities to meet the customer requirements perfectly.
This TV from Samsung is a complete package of full-time entertainment with so many amazing and advanced features. This TV is a 40-inch Smart LED TV which sports a brilliant Full HD display. Samsung's Full HD TV delivers a breathtaking viewing experience that takes you beyond the screen into a different world of entertainment. Enjoy 3D movies and TV shows in stunning Full HD quality and get immersed in great viewing experience. Many Televisions are smart but some are smarter. This one is an example of smarter. With simple hand movements and finger gestures you can control this TV. You can change the channel or volume, scroll through webpages, load apps and navigate through Smart Hub just with your fingers. So the magic is right in your fingers only. Quicker multitasking, switching between web browsing and seamless interaction are benefits of the quad-core processor equipped with this Smart TV. With "Voice Interaction" you can change channels, adjust volume, switch the TV off and more with basic spoken commands. "Advanced Screen Mirroring" allows you to enjoy the contents of your smartphone on this TV's big screen.
This 40″ Full HD 3D Smart TV from Samsung is priced around Rs. 60,000 offering you complete fun and entertainment. With so many advanced and interesting features this Smart TV is totally worthy at its price. This TV has got everything which will take you to a whole new world of entertainment.
Specifications :
| PRICE | Rs [wpws url="http://www.flipkart.com/samsung-40h6400-102-cm-40-led-tv/p/itmdvjnvvb5upjnb" xpath="//*%5B@itemprop='price'%5D/@content" xpathdecode="1"] @ Rs 59,241 @ Rs[wpws url="http://www.amazon.in/gp/product/B00ITI0MZ8?creativeASIN=B00ITI0MZ8&linkCode=w01&linkId=4NLNUSA4KHBAF2YU&ref_=as_sl_pc_ss_til&tag=betegu-21" selector="#priceblock_saleprice"] @ |
| --- | --- |
| SCREEN SIZE | 40" LED TV |
| RESOLUTION | Full HD (1920 x 1080) |
| SMART | YES |
| 3D | YES |
| PORTS | 4 x HDMI, 3 x USB |
| CONNECTIVITY | Built-in Wi-Fi, Ethernet, RF Input 1(Rear) |
| FEATURES | Screen Mirroring, Voice Interaction, DTV Tuner |
| INTERNET | Full Web Browser, Social Networking |
---
---
Photos :