Samsung 40H5500 (40″) LED TV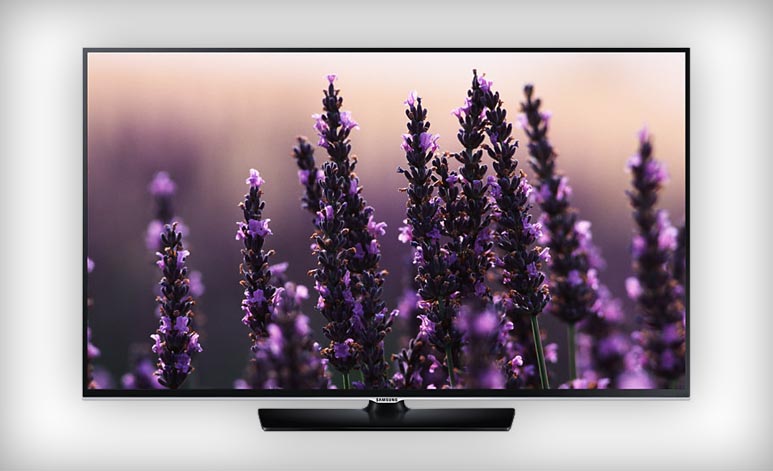 Review :
Samsung has always been a responsible and reputed company with trust of customers. Samsung offers great experience and picture quality which are some positive factors that tempt the customers to buy Samsung.
This TV from Samsung is full of fun and entertainment with many interesting features. This is a 40-inch Smart LED TV from Samsung with a slim bezel design which makes your TV look more smarter. The movie viewing experience on the Full HD LED screen is going to be just amazing with this Samsung TV. With simple hand movements and finger gestures you can control this TV. You can change the channel or volume, scroll through webpages, load apps and navigate through Smart Hub just with your fingers. So the magic is right in your fingers only. "Advanced Screen Mirroring" allows you to enjoy the contents of your smartphone on this TV's big screen. With "3G Dongle Plug and Play" service you can access the whole world of web and enjoy all movies and smart apps. Samsung's Wide Colour Enhancer Plus technology greatly enhances image quality and brings out minute pictorial details.
This 40″ Full HD Smart LED TV from Samsung is priced around 55,000 Rs. This TV is a perfect destination for all your fun and entertainment demands. It offers many advanced features that will take your TV watching experience to a completely different level. This TV is a great choice to buy in this price range.
Specifications :
| PRICE | Rs 50,570 @ Rs 49,559 @ Rs[wpws url="http://www.amazon.in/gp/product/B00LGNG5E0?creativeASIN=B00LGNG5E0&linkCode=w01&linkId=MUB2EZHICC46DRRU&ref_=as_sl_pc_ss_til&tag=betegu-21" selector="#priceblock_ourprice"] @ |
| --- | --- |
| SCREEN SIZE | 40" LED TV |
| RESOLUTION | Full HD (1920 x 1080) |
| SMART | YES |
| 3D | NO |
| PORTS | 3 x HDMI, 2 x USB |
| CONNECTIVITY | Built-in Wi-Fi, Ethernet, RF Input 1(Rear) |
| FEATURES | 3G Dongle Plug and Play, DTV Tuner, Screen Mirroring |
| INTERNET | Full Web Browser, Social Networking, Apps |
---
---
Photos :