Samsung 32H4303 81 cm (32″) LED TV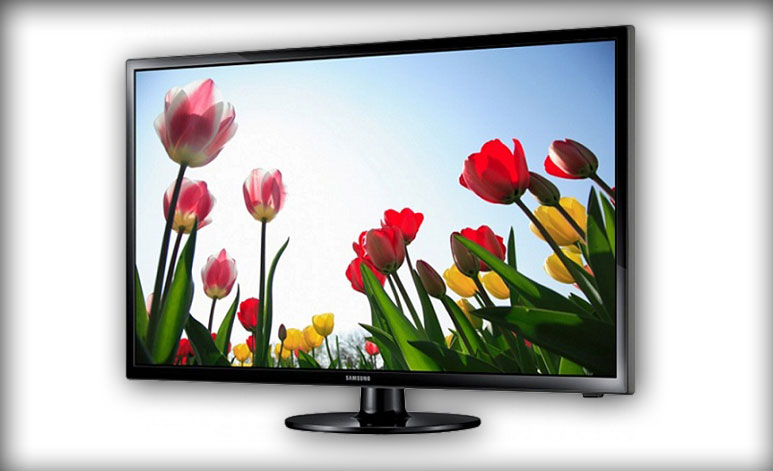 Review :
Samsung is a big name in the Electronics world and has products in every segments. In television segment Samsung is a close competition to Sony. Samsung has numerous amazing Televisions in its kitty. This product from Samsung is a good mid-range product with basic features.
Samsung 32H4303 is a 32 inch smart LED TV with a HD resolution of 1366 x 768 pixels. It has the "Screen Capture" feature through which you can take screenshots of your favorite moment and then save it to external memory. "Sound Capture" is another beautiful feature which records your favorite music, dialogues and much more. Through USB cable you can easily transfer your data from your smartphones to TV and later you can enjoy it on big screen. This TV is not Wi-Fi enabled which can be a turn off for some users. You can access internet through 3G Dongle Plug and Play services and browse your movies, shows etc.
This TV is priced at Rs.28,865 which is not very expensive but when compared to other products at same price it may lack in features like Wi-Fi, Ethernet etc. Though it is a good product and if you follow Samsung, you can go for it.
Specifications Table :
| PRICE | Rs 28,865 @ Rs 27,614 @ Rs 29,900 @ |
| --- | --- |
| SCREEN SIZE | 32" LED TV |
| RESOLUTION | HD (1366x768) |
| SMART | YES |
| 3D | NO |
| PORTS | 2 x HDMI, 2 x USB |
| CONNECTIVITY | USB Sharing |
| FEATURES | Screen Capture, Sound Capture, Cricket Mode |
| INTERNET | Full Web Browser, Social Networking |
---
---
Photos :