Zync Z909 Plus Tablet Review | Priced under 3500 Rs.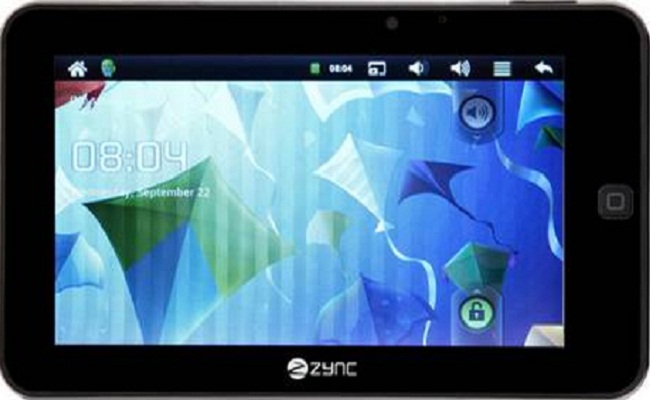 Zync Z909 Plus Tablet Review: Zync Z909 Plus Tablet is the lowest priced tablet. Let's find it is it good enough to buy. Find out its features and specifications and discuss over its performance.
Description and Overview: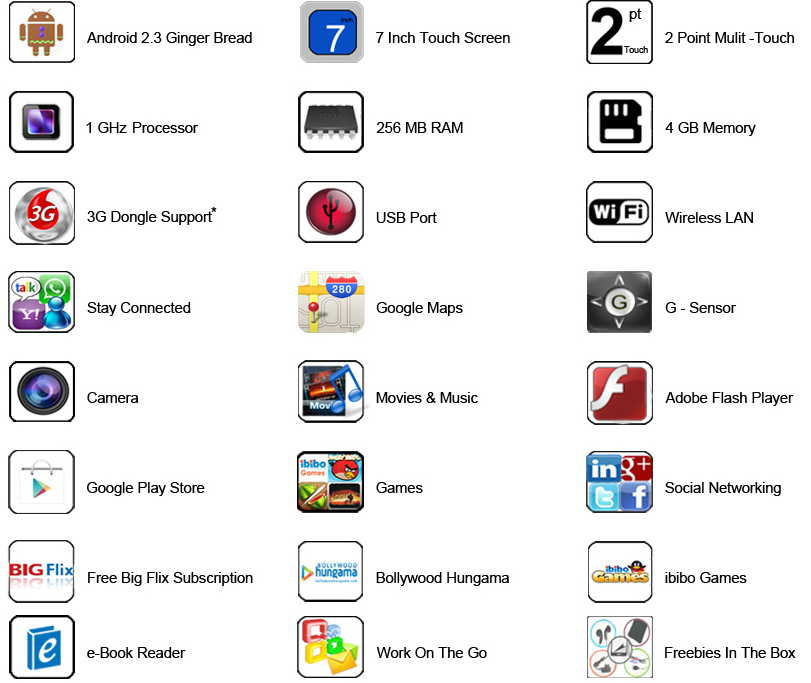 This tab comes with lots of exciting and fun apps and games and lets you perform your office work also. You can see in the above image various apps you get with this tab and its specifications.
Specifications – Software & Hardware: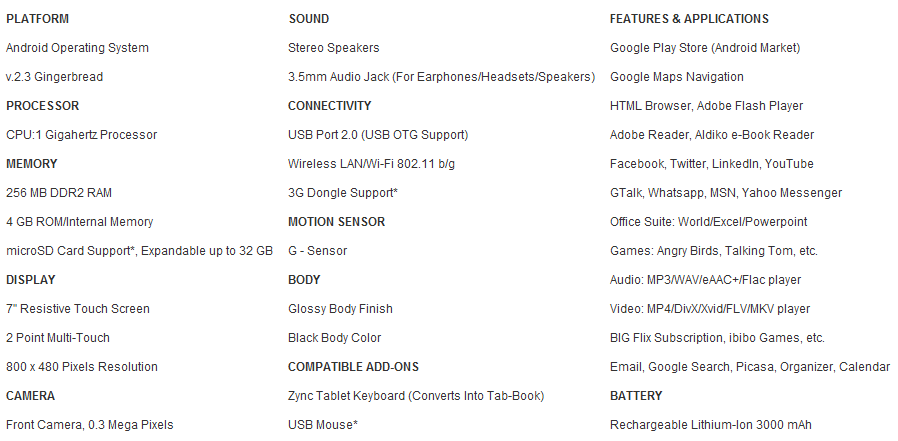 All the specifications of this tab is mentioned in the above tab. Now, lets find out is it enough for you to buy the tab.
Review:
The Zync Z909 plus tab comes with a nice hardware and a good 1GHz processor packed with exciting apps. But the touch screen type zync is providing is resistive touch screen which at times is frustating and slow. Battery life isnot also that good. Otherwise it is a nice tab and provides you all the features and wide screen so you can watch movies and access media and pictures with lot of fun. You can enjoy all the games from the play store.
Final Say:
This Zync tab is available in very lowest prices so there is a compromise made with the screen touch.
Buy if you want the tab experience at such low price it is not too bad but, if you can spend another two thousand rupees you can get very good tablets with capacitive screens.
Find out more at – http://www.zync.in/index.php/our-products/tablet-phablets/zync-z909-plus-detail