Reliance Jio's 'JioPhone' 4G feature phone launched for FREE: Features, Availability, Tariff Plans & all you need to know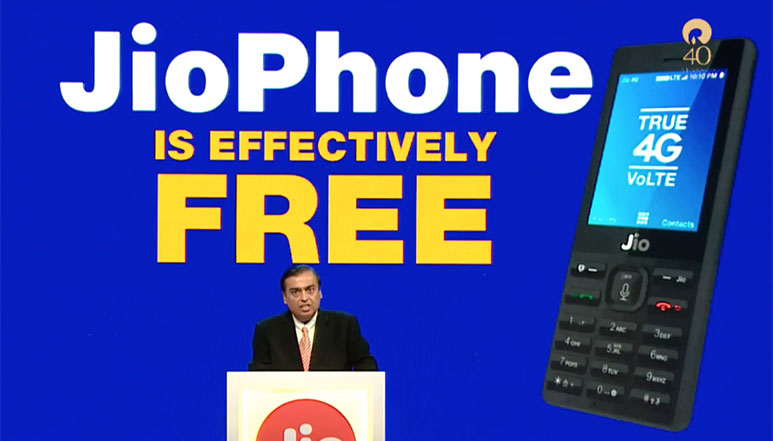 Reliance Jio, as it was expected, launched its much-anticipated 4G feature phone called as 'JioPhone' at the Reliance AGM 2017. The feature phone comes with various exciting features such as voice assisting, emergency messaging, digital payments and a beautiful UI which takes it to the top of the league. The JioPhone, similar to the Jio network again disrupts the India market with it aggressive pricing and massive data giveaway.
The JioPhone will come at an effective price of Rs. 0 i.e. for free, and no matter how impossible it sounds to be, but its true. The JioPhone will be available at Rs. 0, however in order to get your hands on one, you will have to pay a security deposit of Rs. 1,500 which will be completely refundable after a period of 3 years (36 months) making the feature phone effectively free. The Jio phone will be available for beta testing from 15th August and will go for pre-bookings from 24th August. The feature phone will be further available on a first come first serve basis for users who have pre-booked the phone, from the month of September. The company plans to make 5 million units available every week.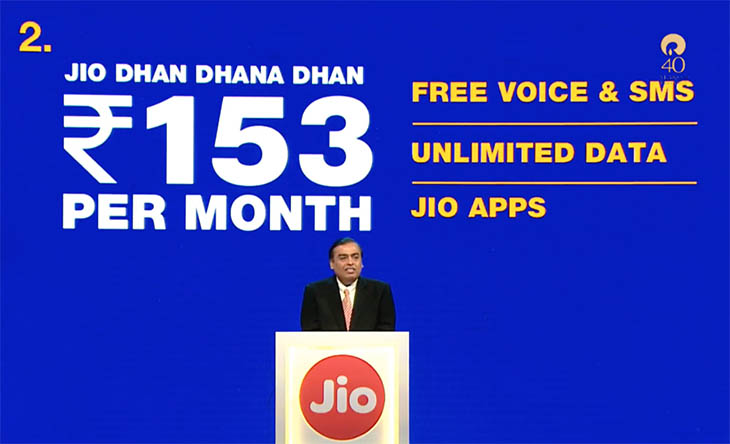 Coming towards the tariff and data benefits, it again is set for another phase of disruption. Firstly, for all JioPhone customers the voice calls and SMS will always be free. More over the JioPhone users will get access to unlimited 4G data (FUP details awaited) at only Rs. 153 per month which is almost half the price of Jio 'Dhan Dhana Dhan' plan. To make things more convenient, the same benefits will also be available with mini tariff plans of Rs. 24 and Rs 54 with 2 days and 1 week validity respectively.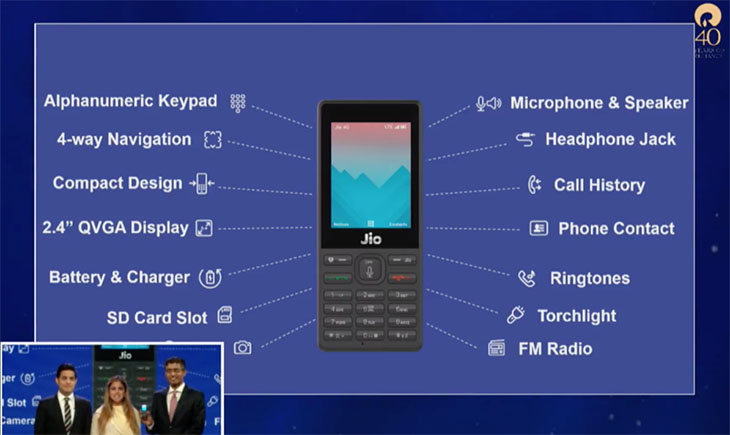 Now, talking about the features and specifications of the JioPhone, it literally offers a ton more than what you would usually expect from a feature phone. The JioPhone sports a 2.4 inch QVGA display and comes with an Alphanumeric keypad, 4-way navigation, dedicated torch button, headphone jack, microphone, speaker, and FM Radio as well. The feature phone also has a camera for basic imaging needs.

Apart from this, the JioPhone as mentioned earlier comes with voice commands which supports various other regional languages along with English and Hindi. This functionality in the feature phone will react to users voice command and will work accordingly like any other voice assistants available in high-end smartphones.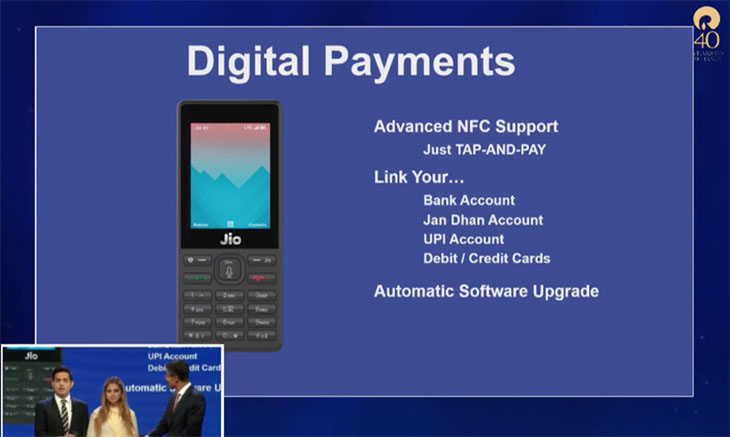 The JioPhone also comes with NFC and will get a software upgrade before the end of this year, which will enable UPI based payments and card based transactions with just a simple tap.
Added to all this, the phone has got a revolutionary screen mirroring technology called the 'JioPhone TV Cable' with which, you can watch various content from your phone on your TV screen. This function also works on the regular TV and also the CRT TV boxes and you don't have to own a smart TV, particularly which again is a revolution as far as feature phone technology is concerned.
With the launch of JioPhone, the Chairman of Reliance Industries, Mukesh Amabani, also listed the achievements of the Reliance Jio 4G network since its launch. He mentioned that Reliance Jio has become the fastest growing telecom company in the world with over 125 million customers at present. Also, the Jio effect has now made India the no. 1 data consuming nation in the world. Coming back to the JioPhone, after being available openly, 4G network coverage in India will be more than the 2G network coverage, as per the company. At the end, Mukesh Ambani also stated that starting from the 4th quarter of this year, all the JioPhones will be made in India.
There are still a lot more details about the feature phone yet to be known, which will be revealed as the time goes by.
We'll be back with more on this, stay tuned!