Reliance Jio officially withdraws its 'Summer Surprise' offer from today; to introduce new plans & offers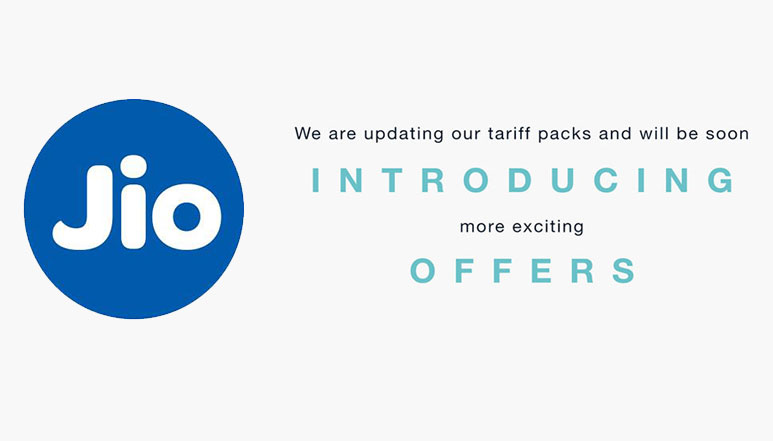 The Jio 'Summer Surprise' offer which was asked to be pulled back by TRAI has now been officially withdrawn. TRAI (Telecom Regulatory As of India) had advised Reliance Jio to withdraw the 'Summer Surprise Offer' on 7th April. Jio, following the advice of TRAI confirmed that they will discontinue the 'Summer Surprise' offer as soon as operationally feasible, over the next few days. And today Reliance Jio has officially announced that the offer has been withdrawn and customers will be no longer able to subscribe under it.
The 'Summer Surprise' offer gives an extended three months service free (same data benefits as 'Happy New Year' offer) to all the Prime subscribers who recharged with Rs. 303 or above till today. The Prime members who now recharge with Rs. 303 will still get the benefits of 'Happy New Year' offer but it will no longer be free and their recharge will be counted for 28 days validity from 16th April itself.
Apart from the upsetting news, Reliance Jio has also got some good news for the customers. Jio is showing a notice on its website which reads "We are updating our tariff packs and will be soon introducing more exciting offers". This indicates that the story hasn't ended yet and there's a lot more in store for Jio customers. So if you are amongst those who haven't entitled for 'Summer Surprise' offer, just hold on there, some thing exciting is coming your way.
There's also a point worth noting that, pulling back of the 'Summer Surprise' offer doesn't essential mean that the entire offer is taken back. All those who have already done the recharges and have enrolled themselves under the offer will be able to use the three months free service as promised by the company. Also, after TRAI's advisory on 7th April, Jio had sent several sms to its customers asking to recharge with Rs. 303 to enrol to the 'Summer Surprise' offer till today, which means that Jio might have been able to convert most of the potential customers and TRAI's ruling might not make a big impact.