Philips 32PFL5578 81 cm (32″) LED TV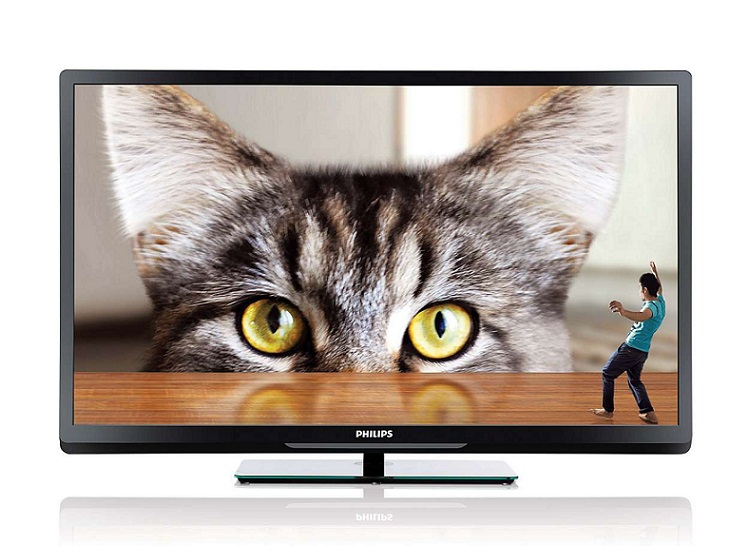 Review :
Philips is a well-known name in the Television segment. The company is in working since long time and was quite popular in the past. In the present scenario of Televisions Philips has many competitors to deal with.
The Philips 32PFL5578 is a 32″ LED TV with a Full HD resolution (1920 x 1080) on a widescreen  display. The Full HD resolution allows you to watch your Blue-Ray movies and videos and play games of PS4. This TV uses "Digital Direct Broadcast technology", which is known for its ability to produce stunning picture quality around the world. This TV is engineered with "Philips' HD Natural Motion" feature which minimizes any fluctuating effects that are visible in videos or movies. Audio quality is very good with Philips' 20 W RMS amplifiers which produces sharp and clear audio. For connectivity, Philips has given 2 HDMI ports and 1 USB port.
This 32″ Full HD LED TV from Philips is priced at Rs. 26,990. Overall, the TV is good in terms of display and audio. Being a Non-Smart TV it does not boasts of many features but it does not compromises with the picture clarity which is stunning in the Full HD resolution. It can be a good choice to buy.
Specifications:
| PRICE | Rs 26,990 @ Rs 28,413 @ Rs[wpws url="http://www.amazon.in/gp/product/B00L9ZG6PS?creativeASIN=B00L9ZG6PS&linkCode=w01&linkId=ZEP5I3PZGEC4A3U4&ref_=as_sl_pc_ss_til&tag=betegu-21" selector="#priceblock_ourprice"] @ |
| --- | --- |
| SCREEN SIZE | 32" LED TV |
| RESOLUTION | FULL HD (1920 x 1080) |
| SMART | NO |
| 3D | NO |
| PORTS | 2 x HDMI, 1 x USB |
| CONNECTIVITY | USB Sharing |
| FEATURES | Digital Direct Broadcast technology, HD Natural Motion |
| INTERNET | NO |
---
---
Photos :