Philips 32PFL3938 (32″) LED TV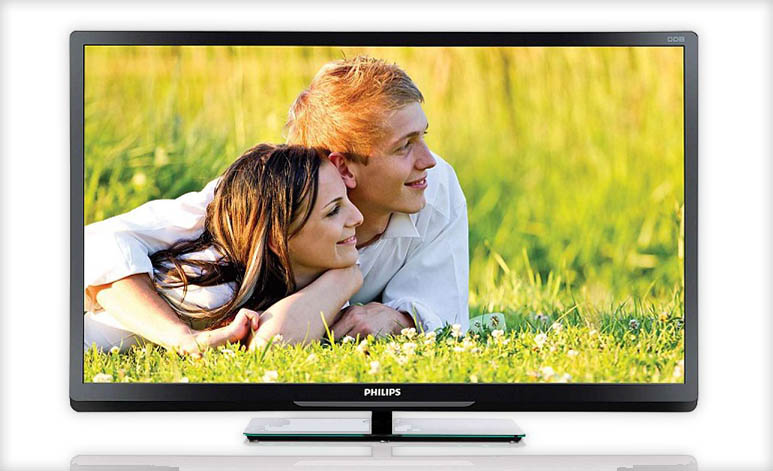 Review :
Philips is a brand in Television segment since long time. Philips has tried to match the expectation level of customers by bringing LED TV's with some great features. The range varies from HD and Full HD resolutions and Smart TV's.
The Philips 32PFL3938 is a simple 32-inch LED TV with HD resolution that gives clear and sharp images. The widescreen display is flicker free and has ideal brightness which is capable of producing colorful and vibrant images. This TV has 120Hz "Perfect Motion technology", capable of delivering motion sharpness for more vibrant image quality. The "Pixel Plus HD technology" offers a unique combination of extreme sharpness, vivid colors and smooth natural motion resulting in high-definition displays. Sound is rich and clear. Connectivity part includes USB and HDMI ports.
This 32-inch HD LED TV from Philips is priced at Rs. 20,990 which is very budget friendly. Overall, it is a simple TV with simple features. It can be a good choice for people having low-budget and who seek simple TV.
Specifications:
| PRICE | Rs 20,990 @ Rs 17,907 @ Rs[wpws url="http://www.amazon.in/gp/product/B00IN42KK8?creativeASIN=B00IN42KK8&linkCode=w01&linkId=T7OUT3B4USAGBNHA&ref_=as_sl_pc_ss_til&tag=betegu-21" selector="#priceblock_saleprice"] @ |
| --- | --- |
| SCREEN SIZE | 32" LED TV |
| RESOLUTION | HD (1366 x 768) |
| SMART | NO |
| 3D | NO |
| PORTS | 1 x HDMI, 1 x USB |
| CONNECTIVITY | USB Sharing |
| FEATURES | Motion Sharpness, Pixel Plus HD technology |
| INTERNET | NO |
---
---
Photos :