PayPal launches its domestic payments operations for merchants in India
One of the leading global payments company PayPal Holdings,Inc. has started its domestic operations in India from today, November 8, 2017. PayPal is an American company operating a worldwide online payments system which supports online money transfers.
Rohan Mahadevan, CEO PayPal Private Limited & SVP, General Manager, APAC at PayPal in his statement said, "Over two decades we have focused on products, services and strategic partnerships with a singular focus of becoming a champion for our customers, helping millions of people around the world participate in the digital economy. We are excited about our prospects in a market that is highly inspirational."
The recent push by government towards digital economy & digital transaction seems to be one of the reasons for PayPal to start domestic transactions. As per the company, they have partnered with government and various banks for various initiatives such as digital financial literacy programme and eTourist Visa. PayPal has also partnered with various other stores & e-commerce websites such as BookMyShow, MakeMyTrip, PVR Cinemas, Yatra etc. for digital payments.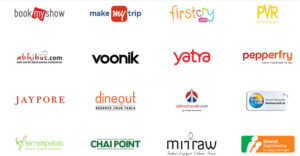 Anupam Pahuja, Country Manager and Managing Director, PayPal India said in his statement, " We will be targeting the Global Indian and have partnered with merchants catering to this segment giving them a truly global seamless payments experience. India is transitioning away from our biggest competitor – cash – and our digital platform and technology have immense scope to enable this at scale. For us, the marathon has just begun,"
PayPal's entry in domestic market is definitely going to help Government's plan of Digital India & cashless economy.