Panasonic TH-42AS630D (42″) LED TV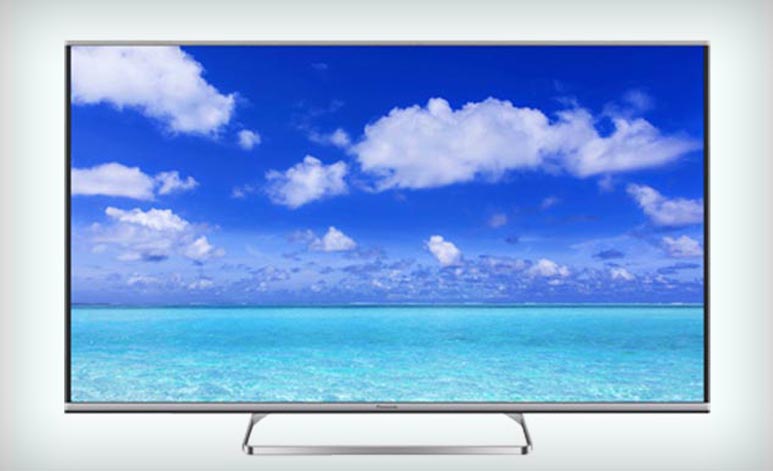 Review :
Panasonic is a well-known name in the Television segment since many years. Panasonic Televisions were the buyer's choice earlier when the competition was not so stiff. At present, Panasonic has number of rivals in the name of Sony, Samsung, LG etc. But Panasonic is doing quite well with its new series of TV.
This TV from Panasonic is a 42-inch LED TV with all the smart features to fulfill your entertainment needs. This Full HD Television is fitted with a super Bright IPS LED screen which produces a pixel resolution of 1920 x 1080 and ensures the best picture quality for your TV shows and movies. The dual-core processor of this TV lets you enjoy seamless multitasking capabilities such as switching between apps, web browsing and gaming. "Display Mirroring" shares your smartphone screen on the big LED screen on which you can enjoy your games and much more. This television has a swipe share and save feature which links your smartphone or tablet device to the TV, allowing you to share videos and photos via its wireless LAN connection. All the internet apps are provided on this smart TV. You can store your favorite apps and games on the Home Screen for quick and easy access via myHome Screen.
This 42″ Full HD Smart LED TV from Panasonic will take you to a whole new world of entertainment with its interesting and advanced features. The TV is great in design, features, performance and everything. So, this TV is totally worth its price.
Specifications :
| PRICE | Rs [wpws url="http://www.flipkart.com/panasonic-th-42as630d-106-cm-42-led-tv/p/itmdxtymgeybybyd" xpath="//*%5B@itemprop='price'%5D/@content" xpathdecode="1"] @ Rs 56,500 @ Rs[wpws url="http://www.amazon.in/gp/product/B00L9Y51S2?creativeASIN=B00L9Y51S2&linkCode=w01&linkId=VRWBIRGID2WBUKV6&ref_=as_sl_pc_ss_til&tag=betegu-21" selector="#priceblock_ourprice"] @ |
| --- | --- |
| SCREEN SIZE | 42" LED TV |
| RESOLUTION | Full HD (1920 x 1080) |
| SMART | YES |
| 3D | NO |
| PORTS | 3 x HDMI, 2 x USB |
| CONNECTIVITY | Built In Wi-Fi, Ethernet, RF Input 1(Rear) |
| FEATURES | Screen Mirroring, Swipe and Share, Dual Core Processor |
| INTERNET | Full Web Browser, Social Networking, Apps, Game World |
---
---
Photos :