OnePlus 6 live images leaked, show edge-to-edge display with iPhone X like 'notch' and beautiful glass back design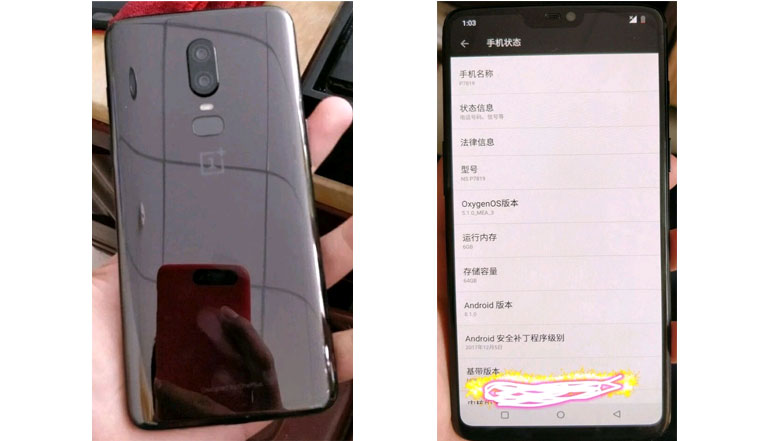 Since January, rumours were coming in of a new OnePlus handset being in the pipeline. Even the fans have been eagerly waiting for the announcement of the next flagship phone from the company. Adding fuel to the speculations, new leaked renders of a OnePlus handset have surfaced online and experts believe with utmost certainty, that these images are of the much-awaited OnePlus 6.
Last year, the company launched the OnePlus 5 and somewhere in the middle of the year they launched an upgraded version of the phone as OnePlus 5T. Since their timeline of launching a new phone was starting again, fans had been eagerly waiting for an announcement. But disappointingly enough none came at CES'18 and nothing had been discussed regarding the same at the ongoing  MWC'18.
But the new leaked images on the internet have given the OnePlus fans all over the globe something to cheer for. The leaks came in via an online post made on the Chinese technology blog ITHome. As per the images posted on the website, the smartphone appears to have an edge-to-edge display, which sits within a metal frame with a glass body design. On the front side, in order to achieve a greater screen to body ratio, the company has ended creating a top-notch which resembles the notch found on the iPhone X.
With a look at the rear images of the OnePlus 6, it appears that the smartphone has been provided with a vertical dual camera set-up on the rear, with the fingerprint scanner placed right beneath it. The dual camera setup is supported by a single tone LED flash. Below all of this, on the rear side of the smartphone, you can also find the company's logo. Apart from that, rumours have also suggested that the smartphone might come with specifications such as 6 GB RAM, 64 GB inbuilt storage, Android 8.1 Oreo and will be running on the latest Snapdragon 845.