OnePlus 5 leaked teaser hints at a horizontal dual rear camera setup, contradicting earlier reports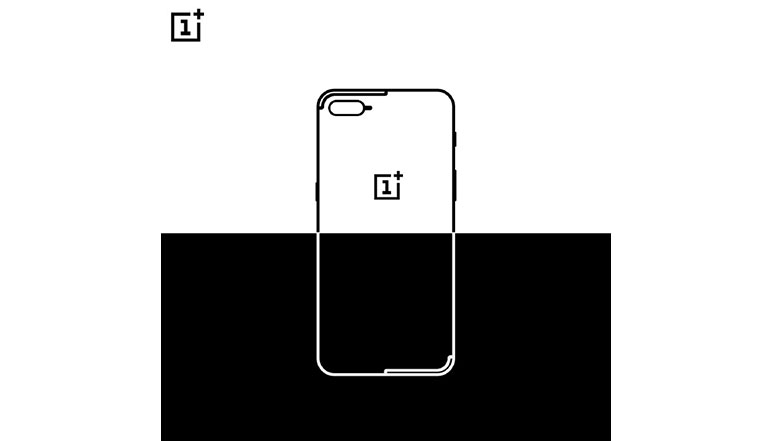 We have seen heaps of rumours and leaks regarding the most anticipated OnePlus 5 smartphone until now. Almost every aspect of the smartphone has been speculated, from the design to the specifications and even the camera. However a latest leak now, contradicts the most obvious rumoured fact about the smartphone. A leaked teaser of the smartphone shows horizontal alignment of the dual rear cameras, unlike all the previous leaks where the camera was seen placed vertically.
Apparently, an alleged teaser image of OnePlus 5 cover was spotted on China's micro blogging site Weibo. The teaser image is said to be of the back cover of OnePlus 5 and reveals a new design not seen previously. The image indicates that the smartphone will sport a horizontally aligned dual rear camera. This is the first leak where the smartphone hints to have a horizontal dual rear camera, as every leak prior to this showed OnePlus 5 with a vertically aligned dual rear camera.
The design somewhat resembles to the iPhone 7 Plus where the dual rear camera setup is place on the top right corner accompanied with a dual LED flash. If the leak comes out to be true, then we could be getting an entirely different design of the OnePlus 5, from what we had earlier expected. Apart from this, a separate report claims that the smartphone will be able to shoot in Monochrome. At set of monochrome images were leaked online which were said to be clicked from OnePlus 5's rear camera.
Coming down to other specifications, the company recently confirmed that the smartphone will be coming with a Snapdragon 835 SoC. The smartphone is expected to come with a 5.5-inch QHD (1440 x 2560 pixels) display along with 6 GB RAM and 64 GB internal storage. However, the smartphone is highly speculated to launch in another variant with 8 GB RAM and 128 GB internal storage also. OnePlus 5 will run on Android 7.1.1 Nougat which could be topped with Oxygen OS 3.0. There are also reports which claim that the smartphone will be packing a 3,300 mAh battery.