Nokia C1 new images leaked; when is the phone launching by the way?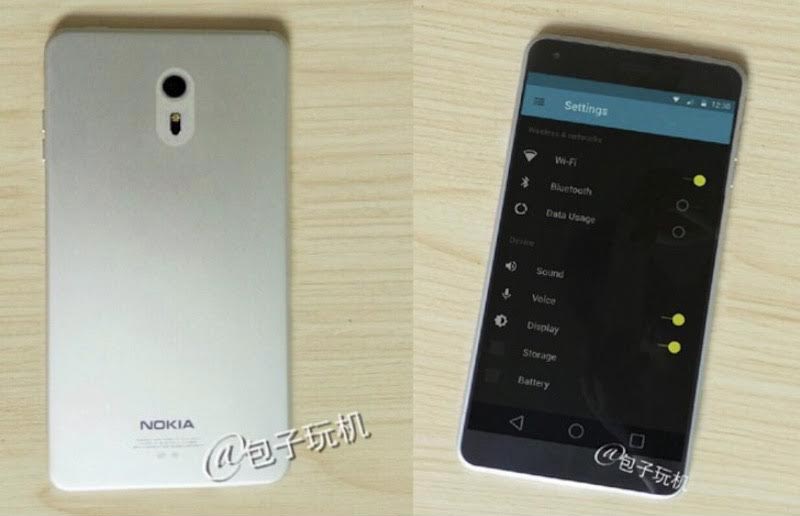 The Finnish powerhouse, Nokia seems all set to make a come back with its new and first full-fledged Android smartphone – Nokia C1, whose rumours are surfacing on the internet almost every other day. Just a few days ago, some leaked images of the Nokia C1 surfaced online, but later it came to light that they were fake images.
However the new images that appeared on Weibo (kind of twitter in China) on Tuesday could be the actual image of the Nokia C1.
The screen of the C1 is said to have a 5-inch 1080p display. It is said that the C1 also runs on the latest flavor of Android- Marshmallow 6.0 and is powered by an Intel Atom chipset with 2GB of RAM. It is also rumored to have an 8MP rear and 5MP front camera.
However, we cannot expect Nokia C1 to get launched anytime soon as Nokia's contract with Microsoft has a non-compete clause, which barred Nokia from selling or manufacturing the devices on its name. The contract will end in Q4, 2016. So, it's a long way to go, and who knows until then, a 2GB RAM phone will be just treated as a 1GB RAM phone of today, as we are already seeing bunch of budget 4 GB RAM smartphones.
There are fair possibilities that the Nokia C1 will never make it to the market and it will end its life cycle in the company's testing and R&D environment, and we will get a completely new Nokia Android phone next year, but you never know how things can quickly change and what will happen if Nokia launches a new brand? Well the possibilities for the later seem very less so don't get on your toes!