Nokia 8 spotted on company's official Chinese website, to launch soon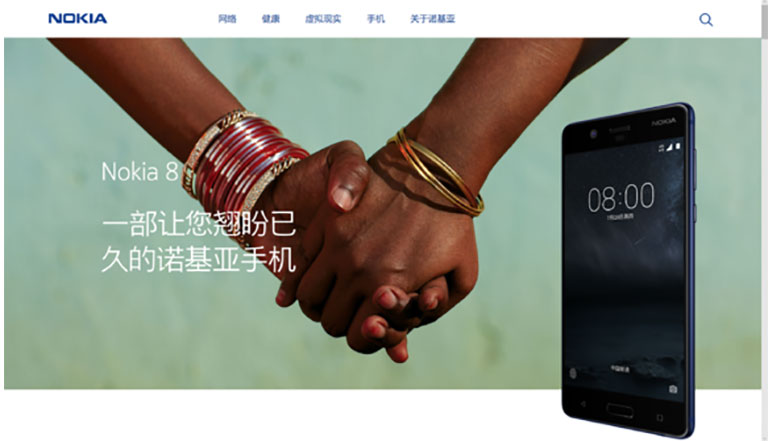 Wait for the Nokia flagship smartphone now seems to be at its end, as the upcoming Nokia 8 was found temporarily listed on the official Chinese website of Nokia. The listing apparently hints at the launch being just round the corner. Details about the Nokia 8 smartphone were leaked on various occasions previously as well, indicating its imminent launch.
The smartphone was mistakenly listed on the Nokia's official website in China which was later pulled down, but its screenshot was however posted on social site Baidu. The smartphone in the images holds similar design to what we have seen in previous leaked images of Nokia 8. Not only this, but the screen of the smartphone shows today's date, routing to a possibility that it could launch very soon. Nokia was expected to unveil the smartphone on 31st July so, there is not much time to go.
Nokia 8 was recently up with a leak of its promotional brochures which showed the smartphone holding a premium design with an almost bezel-less display similar to that of Samsung and LG. The brochure also mentioned the availability of an Iris scanner and metal diamond carving solutions. As of now, it is still unknown whether Nokia 8 will hold a fingerprint scanner as well or the Iris scanner will be the only biometric authentication feature in it.
Previous reports suggested that the Nokia 8 could sport a dual rear camera setup placed in the middle of the back panel, however the recent leak showed the camera placed on the side. According to the previous leaks, Nokia 8 will sport a 5.7-inch quad HD AMOLED display and is expected to be powered by Qualcomm's latest Snapdragon 835 SoC. The dual rear camera module is said to support 4K video recording and run Android 7.1.1 Nougat out-of-the-box.