Nokia 8 flagship smartphone brochures leaked, hint at a Bezel-less display along with an Iris scanner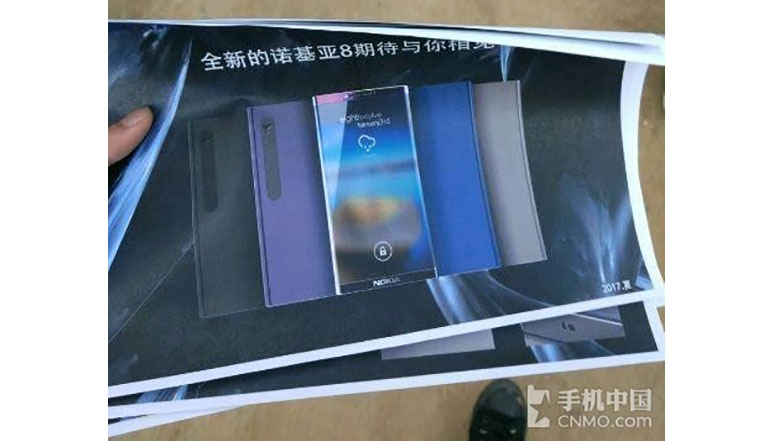 Nokia, ever since its comeback has been receiving a warm welcome from the consumers. Although its other smartphones are selling at a wide pace but, Nokia fans are still waiting for its flagships to arrive. There is a new leak regarding the flagship Nokia 8 smartphone which reveals its design and if it turns out to be true, then Nokia 8 could very well go neck to neck with the current flagships available.
The promotional brochures of alleged Nokia 8 have surfaced online, spotted by Chinese media outlet CNMO. The images show a very premium looking smartphone with an almost bezel-less display following the trend of Samsung and LG. However, Nokia 8 doesn't seem to be going that exact path as it appears to be sporting a screen with conventional aspect ratio of 16:9. Interestingly, the over all form factor of the smartphone also resembles to that of the old Lumia series.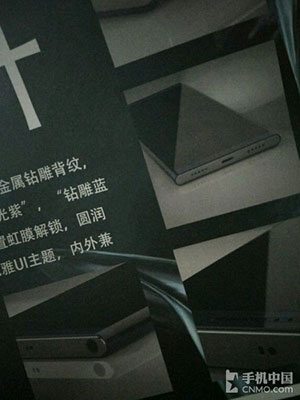 Further, the brochure also mentions the availability of an Iris scanner and metal diamond carving solutions. By far it is still unknown whether Nokia 8 will hold a fingerprint scanner as well or the Iris scanner will be the only biometric authentication feature in it. The leaked images also indicate that the smartphone will come with a Type-C USB port which is placed at the bottom between the speaker grill. In-spite of having a Type-C USB port the smartphone will also retain the 3.5 mm audio jack as it appears in the images.
A previous report suggested that the Nokia 8 could sport a dual rear camera setup placed in the middle of the back panel, however the recent leak shows the camera placed on the side. According to the previous leaks, Nokia 8 will sport a 5.7-inch quad HD AMOLED display and is expected to be powered by Qualcomm's latest Snapdragon 835 SoC. The dual rear camera module is said to support 4K video recording and run Android 7.1.1 Nougat out-of-the-box.