New patents from Google suggest that future Pixel devices could sport touch sensitive rear panel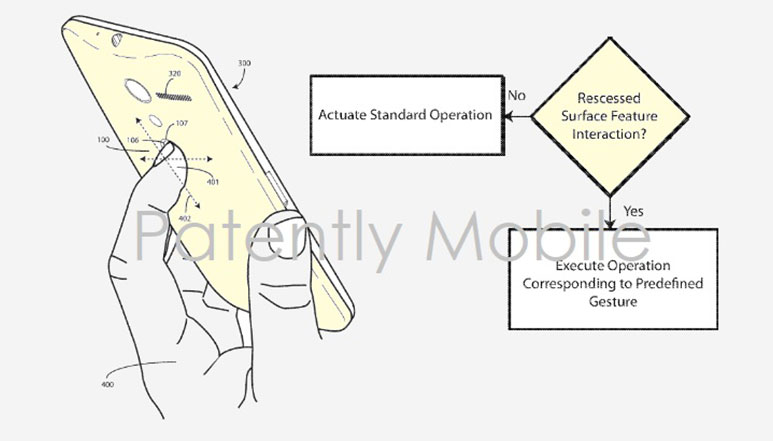 The upcoming next generation Pixel smartphones from Google are steadily heating the rumour mill with a handful of leaks and speculations surfacing up. Although two or more Pixel smartphones are expected from Google, nothing firm has been known regarding the smartphones. There is a fresh leak now which gives us an idea about a possible highlighting feature of the future Google Pixel smartphones.
New patent samples from Google have been spotted by Patently Mobile which gives us a glimpse of what Google is planning for its future generation pixel smartphones. As per the patents, the smartphones will most probably embed touch sensitive rear panels.
Google patents describes that, "touch sensitive surface includes a recessed surface feature disposed along a portion of the touch sensitive surface. In one embodiment, the recessed surface feature includes a concave surface element relative to the areas of the touch sensitive surface that are complementary to the recessed surface feature, e.g., those portions of the touch sensitive surface extending beyond a perimeter of the element".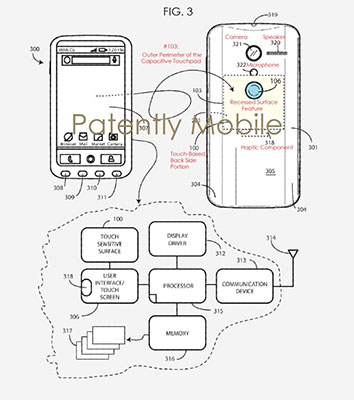 The touch sensitive area on the back panel will perform various tasks, reducing the need to use the display. The rear panel will consist of a touch pad which might enable the users to control the smartphone to some extent. Added to the touch pad, there will also be a separate gesture-sensitive area, somewhat similar to that used in HTC U11, which helps to perform certain tasks like touch sensitive gesture. The patent not only shows its use in the smartphone, but also indicated to the possible application in other devices as well.
Further into the patent filing, Google notes that "In one embodiment, the touch sensitive surface includes a capacitive touchpad that spans the touch sensitive surface. While a capacitive touchpad is one technology suitable for use with the touch sensitive surface, those of ordinary skill in the art having the benefit of this disclosure will understand that other technologies can be used as well."