Namotel Achhe Din smartphone with 4-inch screen launched at Rs. 99; a new Freedom 251?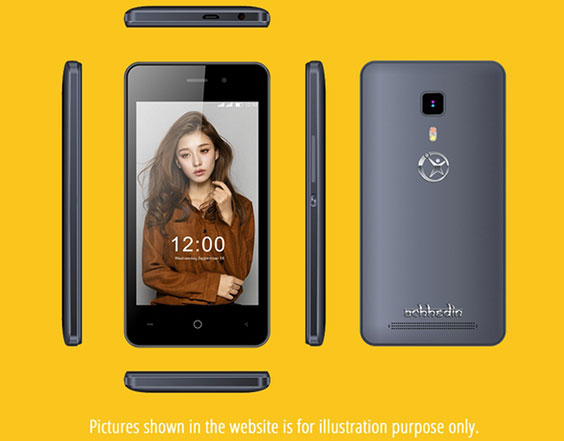 A weird trend has started in India or probably we can say a new scam scheme, where companies are trying to sell smartphones way cheaper than we have ever imagined. What are we talking about? The Banglore-based company Namotel has launched a new smartphone dubbed as Namotel Achhe Din at Rs. 99 only.
Yes, you now may actually afford a smartphone than buying a case cover for the phone. The company has launched the smartphone, without providing the exact booking process. Though, as per the information we have, buyers first need to register themselves on BeMyBanker.com, which was not working the last time we checked. Anyways, you have to pay a one-time lifetime membership fee of Rs. 199 on that website. After that, you can pre-book your phone on company's site. The pre-booking window is open from May 17 to May 25, so hurry up. Also, if you don't have Aadhar card, you cannot buy this smartphone.
As for the specifications, Namotel Acche Din features a 4-inch display with 480×800 pixels WVGA resolution. It runs on Android 5.1 Lollipop OS and packs 1GB RAM. It also has 4GB of internal storage which is expandable up to 32GB via microSD card. It sports a 2-megapixel camera at the back and a VGA selfie camera. Connectivity options include 3G and dual-SIM.
Earlier this year, Freedom 251 and Docoss X1 smartphones tried the same thing, and as expected both of them failed miserably. So what do you guys think of 'Achhe Din'? Please tell us in our comment section below.