Motorola schedules an event on 27 June, Moto Z2 likely to be launched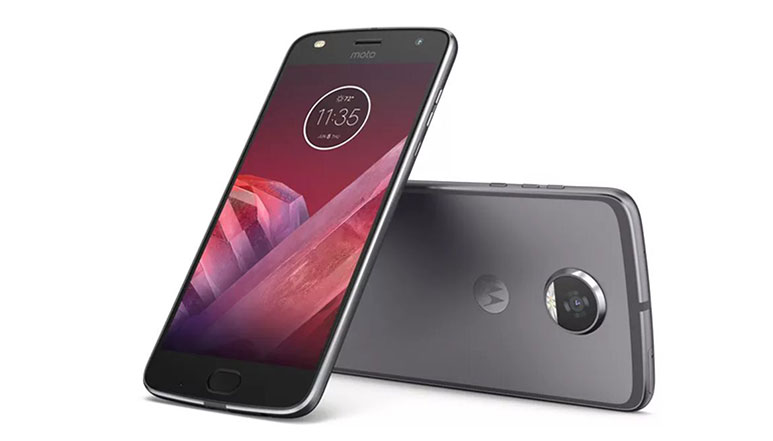 After launching the Moto Z2 Play Globally, it seems that Motorola is all set to unveil a new smartphone. The company has apparently started sending out press invites for a June 27 event where it is expected launch a smartphone next in Motorola's lineup.
The new smartphone is expected to be either Moto Z2, Moto Z2 Force or the upcoming phone in the Moto 'X' series, which is expected to be the Moto X4. However it is highly assumed that the company will be launching the Moto Z2 or Z2 Force as they are next in the line up. Moreover, the press invites that reads, "Motorola is back" clearly shows an image of the smartphone held by the model. The smartphone in image bears a proper design which resembles to that of the Z series along with a dual rear camera setup. All the obvious indications from the press invites make it pretty clear that the smartphone to be launched will be either Moto Z2 or the Moto Z2 Force.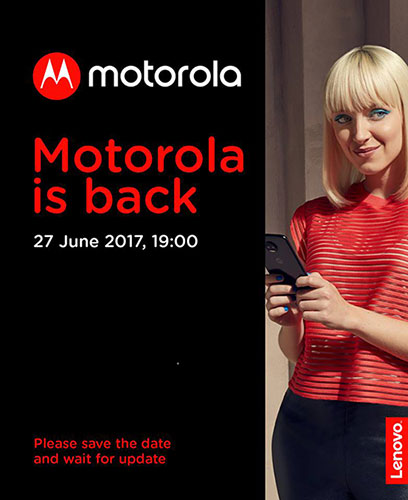 Earlier to this, it was also reported that Motorola has scheduled an event on 21st June in Brazil where it may or may not reveal the Moto Z2. The smartphones expected to be unveiled on 21st June were Moto E4 and E4 Plus, but with they being already announced, we could now eye for one from the Z series.
Taking about the Moto X4, there were rumours that the smartphone is going to be launched on 30th June which gives us a hint about what's arriving on the officially scheduled events. With the Moto Z2 Play, Moto E4 and Moto E4 Plus already launched in June and considering the upcoming event scheduled, this is surely turning out to be a busy month for Motorola.
As per previous leaks, the Moto Z2 Force, is said to sport a 'Shatter Shield' screen along with 1 GB LTE support. The smartphone will also come with Moto Mods support similar to Moto Z2 Play. Also looking at Moto Z2, it is expected to sport a Qualcomm Snapdragon 835 chipset following the trail of recent flagships, along with a 5.5-inch QHD touchscreen and up to 6 GB of RAM.
Featured image: Moto Z2 Play