Moto C and Moto C Plus image & specifications leaked, to be the cheapest Motorola phones ever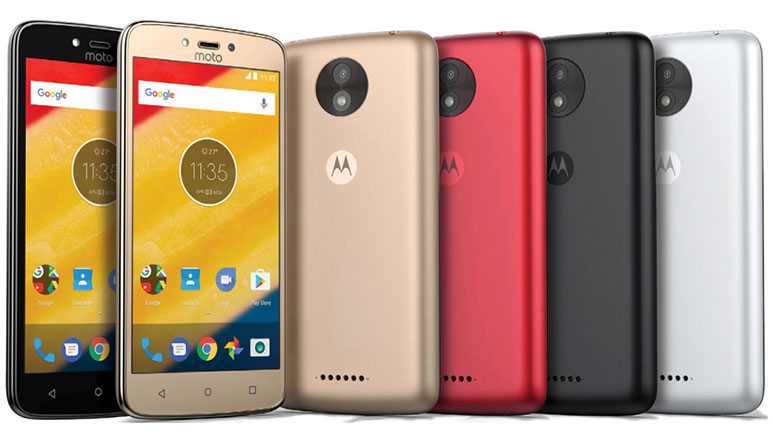 After the launch of the Moto G5 and Moto G5 Plus smartphones, there are again some new leaks flowing from Lenovo. The specifications of two new Motorola smartphones, the Moto C and Moto C Plus have been spotted online and by initial impressions, it looks like Lenovo wants to seal its foot in the budget segment as well. According to the reports, the Moto C and C Plus smartphones are targeted to the first time buyers and will be the most affordable Motorola smartphones ever.
As per a report on Venture Beat, both the smartphones will run on Android 7.0 Nougat similar to the Moto G5 and G5 Plus. Both the smartphones will sport a 5 inch screen and will differ with respect to their internal components. The display of Moto C is said to be FWVGA with 854 x 480 pixels resolution, while that of the Moto C Plus will be HD (720 x 1280 pixels). The Moto C Plus will come in only 4G LTE variant while the Moto C is said to offer a 3G only and a 4G variant.
Both the phones in the new C series will be running on quad core MediaTek processors. The Moto C 3G will sport a 32-bit processor clocked at 1.3 GHz where as the Moto C 4G will sport a 64-bit processor clocked at 1.1 GHz. Both the variants of Moto C will hold 1 GB RAM. Talking about the Moto C Plus, it will contain 64-bit processor and RAM will vary between 1 GB and 2 GB depending upon the region. As far as internal memory is concerned, the Moto C Plus will come with 16 GB internal storage where as that of the Moto C will vary between 8 GB and 16 GB depending on the variant and region.
Looking at the cameras, the Moto C features a 5-megapixel rear camera with flash along with a 2-megapixel selfie camera that also has a flash. The Moto C Plus uses the same front-facing camera configuration, but increases the rear camera's image sensor resolution to 8 megapixels.
The highlight of both the smartphones is going to be the battery. Though Moto C is said to contain a 2350 mAh battery, the Moto C Plus will come with a massive 4,000 mAh battery.
If these leaks comes out to be true then companies like Micromax, Intex and other home grown manufacturers which have a large market share in the entry level smartphones are going to face even tougher competition with the phones like Xiaomi Redmi 4A already in the race.