Micromax could launch a new high-end smartphone with 18:9 aspect ratio display and Snapdragon 835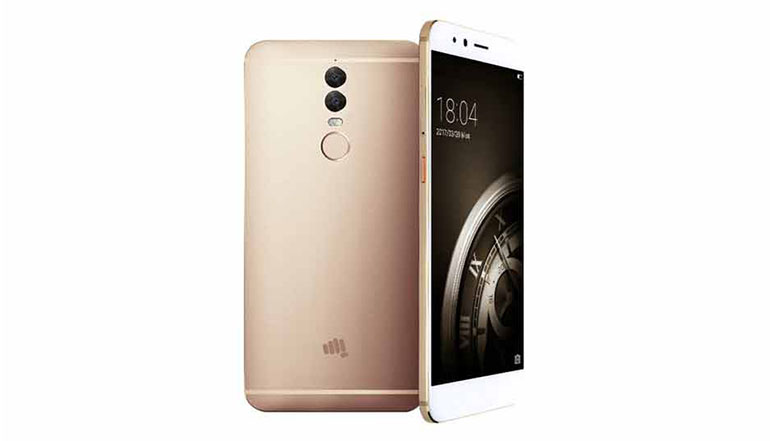 The home grown smartphone maker Micromax is reportedly working on a new high end device to take on the current flagships from LG and Samsung. This new smartphone will apparently be called as Micromax Infinity and will sport an aspect ratio of 18:9 similar to that of the Galaxy S8 and LG G6. If it comes out to be true then this will be the first smartphone from Micromax to hold such type of display.
The Infinity phone will stand in competition with the flagships from Samsung and LG but what makes things interesting is that while the Galaxy S8 and LG G6 cost well over Rs. 50,000 the Micromax Infinity will come at a price between Rs. 20,000 to Rs. 30,000.
Apart from the screen, with unusual aspect ratio the smartphone is also said to be powered by a Snapdragon 835 processor along with 4 GB /6 GB RAM which again will be a appreciable inclusion at this price point. The smartphone is also speculated to hold a 16 MP single rear camera with high-end features. Lately Micromax has been launching various smartphones in different price range but we haven't seen a premium flagship from the company since a long time.
The launch of this smartphone might turn fortunes for Micromax, especially now when its latest flagship Dual 5 didn't do quite well. That being said, it'll also be interesting to see how the company manages to keep the cost low, as a bezel-less display with form factor of 18:9 requires flexible OLED solution which is not that cheap to get. We'll have to wait until Micromax actually comes up with a smartphone of that sort.
Stay tuned till then, we'll keep you updated with more!