Micromax 40T2810FHD 101 cm (40″) LED TV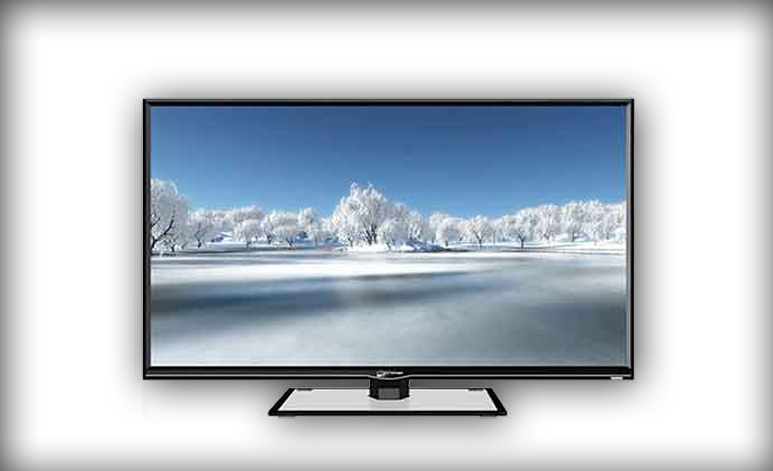 Review :
Micromax is offering a budget-friendly Television with superior picture quality and excellent sound quality. The Micromax 40T2810FHD is a 40 inch LED TV with a superb Full HD resolution. The picture clarity is amazing with Zero Dots LED panel that produces sharp and crystal clear images. The sound quality of Micromax is good with SRS sound systems which delivers rich audio, giving you a Home-Theatre like experience.
The "Audio Visual Entertainment Architecture" comes with advanced audio-video quality, thus giving you a perfect audio-video experience. The connectivity part includes 1 USB and 2 HDMI ports, through which you can connect your devices easily and watch your favorite shows and movies on a Full HD screen. With "Ultra Low Power Consumption" it is a very energy-efficient LED TV. Though it is not a Smart TV, its Full HD resolution and great sound quality are positive factors about it.
This 40-inch Full HD LED TV from Micromax is priced at Rs. 22,990, which is quite affordable. It is Simple yet Good enough to fulfill your entertainment needs.
Specifications Table :
| PRICE | Rs 22,990 @ Rs 22,735 @ Rs[wpws url="http://www.amazon.in/gp/product/B00Q48EEL8?creativeASIN=B00Q48EEL8&linkCode=w01&linkId=RRBO4KKLSCREHHQE&ref_=as_sl_pc_ss_til&tag=betegu-21" selector="#priceblock_ourprice"] @ |
| --- | --- |
| SCREEN SIZE | 40" LED TV |
| RESOLUTION | FULL HD (1920 x 1080) |
| SMART | NO |
| 3D | NO |
| PORTS | 2 x HDMI, 1 x USB |
| CONNECTIVITY | USB Sharing |
| FEATURES | Audio Visual Entertainment Architecture, Ultra Low Power Consumption |
| INTERNET | NO |
---
---
Photos :