Manzana Couplet mini soundbar portable speaker launched at Rs. 949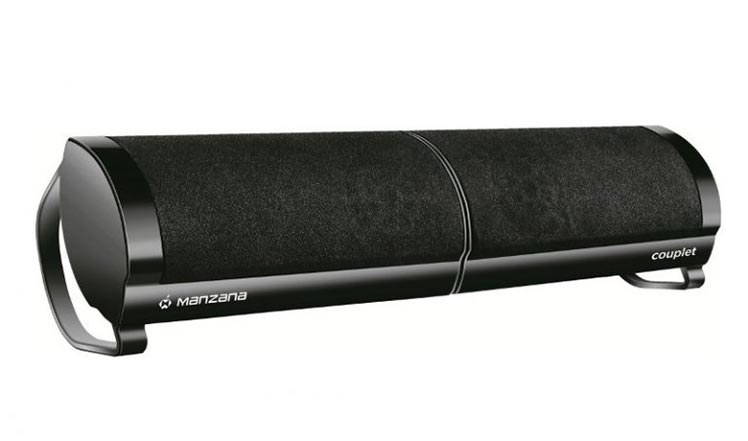 The Mumbai-based company, Manzana has launched a new bi-functional mini sound bar portable speaker, dubbed as Manzana Couplet. The Laptop/Desktop speaker is priced at Rs. 949, however, it is currently available at a discounted price of Rs. 750 on Amazon.
The Manzana Couplet speaker has a 5Watt of RMS sound output with 80 dB Signal-to-Noise Ratio and frequency response of 80Hz – 20KHz. It can be connected via 3.5mm headphone jack and comes with Magnetic connect technology which can act as a soundbar and a standard 2.0 speaker set.
The Manzana Couplet comes in Black color only and will also be available from offline retailers.
"We believe that unique and affordable gadgets are always accepted by our customers. Manzana's Couplet offers these factors and is one of the fascinating Mini Sound Bar, which transform into a party rocker or a detached standard 2.0 speaker for your desktop. We are very confident that Couplet will definitely impress youngsters and travellers with its ease of use and portability. Gift yourself a perfect value for money speaker from Manzana and enjoy your music."

– Gopal Pansari, Director at Manzana.