LG 42LB6700 105 cm (42″) LED TV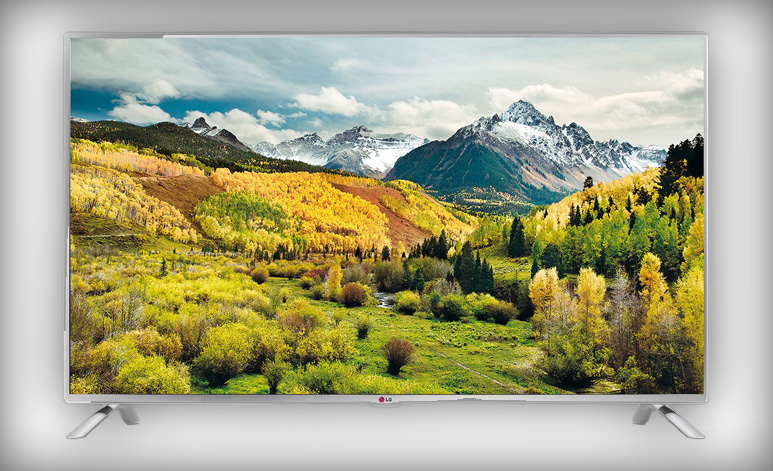 Review :
LG Televisions are favorite choice of so many people all around the world that makes LG such a big name. LG Televisions offers their customers a big bunch of smart features that tempt them to go for LG. In a high-end Television all the companies offers all the latest and smart features and almost at similar price. This is the point where a company needs to offer something different to appear different.
This is a high-end Television from LG which offers many features for you to enjoy. This TV features a big 42-inch LED display with a classy design that will groom your living room. This is a 3D TV that means the enjoyment is going to be 3 directional now. You can watch everything in 3D by converting 2D to 3D with "3D Conversion Technology". So, the entertainment will no longer be limited with 3D movies only. The Full HD screen will make the 3D experience even better and pleasant. The image quality is going to be amazing with LG's Triple XD Engine that enhances the colors, sharpness, brightness and produces crystal-clear and crisp images. Enjoy the Theatre like experience at your Home with this brilliant 3D TV from LG. When coming to other features, LG has so much to offer to their customers. LG's Time Machine feature is one of the best and useful feature in today's busy life. Miracast (Screen Mirroring), Built-in Magic Remote, Mobile High-Definition Link and many more features makes this LG TV a beast of Televisions. You can enjoy number of games and apps and everything on this Smart TV.
This 42″ Full HD 3D Smart TV from LG is a perfect blend of everything from price to features and value for money. This is the best you can get in this range from LG. This TV will give you a complete satisfaction and full on entertainment.
Specifications :
| PRICE | Rs [wpws url="http://www.flipkart.com/lg-42lb6700-105-cm-42-led-tv/p/itmdwerzyruvfpru" xpath="//*%5B@itemprop='price'%5D/@content" xpathdecode="1"] @ Rs 80,384 @ Rs[wpws url="http://www.amazon.in/gp/product/B00RD7UX50?creativeASIN=B00RD7UX50&linkCode=w01&linkId=KIX2HAGW646ZIQ5Y&ref_=as_sl_pc_ss_til&tag=betegu-21" selector="#priceblock_saleprice"] @ |
| --- | --- |
| SCREEN SIZE | 42" LED TV |
| RESOLUTION | Full HD (1920 x 1080) |
| SMART | YES |
| 3D | YES |
| PORTS | 3 x HDMI, 3 x USB |
| CONNECTIVITY | Built-in Wi-Fi, Ethernet, RF Input 1 (Rear) |
| FEATURES | Mobile High-Definition Link, Time Machine, Miracast |
| INTERNET | Full Web Browser, Social Networking, Apps, Game World |
---
---
Photos :