LG 42LB550A 105 cm (42″) LED TV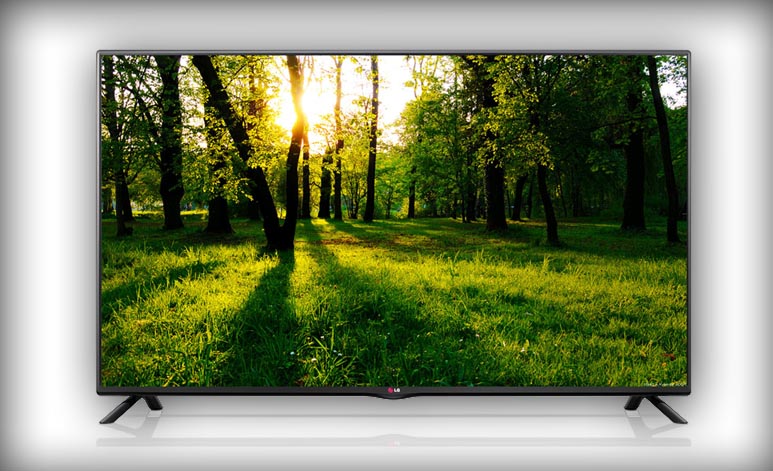 Review :
LG has number of Televisions in every price range and in every range of features. Some TV's are heavily specked as per the price and some are simple with basic features. But LG offers quality in every type of TV be it smart or simple.
This 42-inch LED TV from LG is one such example of Simple yet classy. It may not sport some of the best features but it do offer a great picture quality with a resolution of Full HD. This television sports a slim, metallic design which makes it the focus of your living space. It also has a slim depth and narrow bezel which gives you more viewing space. The IPS panel offers life-like colors that are very comfortable for the eyes and it also offers a wide viewing angle. This television comes with fun and many exciting in-built games that will guarantee you hours of joy and you will be entertained all day. With Regional Language Options you can change languages of your TV which includes Hindi, Telugu, Bengali, Punjabi, Malayalam and Kannada. The Triple XD engine guarantees high picture quality and brings out the highest level of clarity, color and contrast which ensures a complete entertainment experience in Full HD. "Smart Energy Saving" lets you put your TV in standby zero mode which puts the TV on hibernate, consuming zero electricity. Eco Motion Sensor provides clarity of fast motion display while reducing blur simultaneously.
This 42″ Full HD LED TV from LG is priced under 40,000 Rs. with limited but great features. This TV will give you complete picture entertainment with its Full HD display and Triple XD engine. It can be a good choice for people who seek simple TV.
Specifications :
| PRICE | Rs 39,900 @ Rs 36,489 @ Rs[wpws url="http://www.amazon.in/gp/product/B00TPKNLZM?creativeASIN=B00TPKNLZM&linkCode=w01&linkId=KHSRBIBAMO3RNAZT&ref_=as_sl_pc_ss_til&tag=betegu-21" selector="#priceblock_saleprice"] @ |
| --- | --- |
| SCREEN SIZE | 42" LED TV |
| RESOLUTION | Full HD (1920 x 1080) |
| SMART | NO |
| 3D | NO |
| PORTS | 2 x HDMI, 1 x USB |
| CONNECTIVITY | USB Sharing, RF Input 1(Rear) |
| FEATURES | Eco Motion Senser, Smart Energy Saving |
| INTERNET | NO |
---
---
Photos :