LG 32LB550A 80 cm (32″) LED TV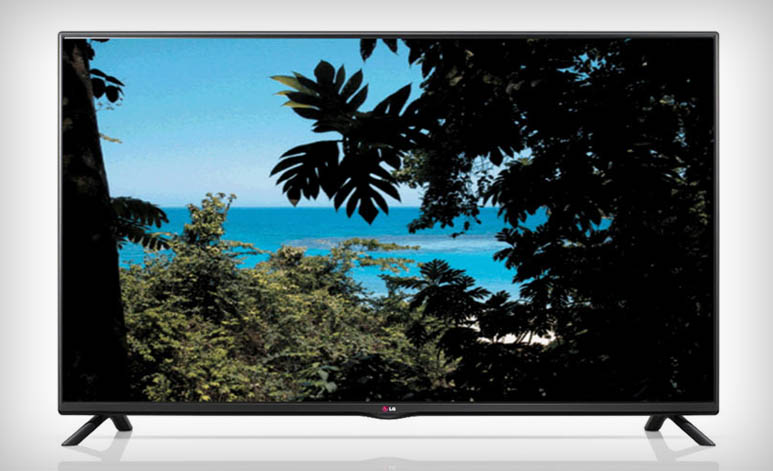 Review :
LG is a very popular name in the Consumer Electronics market and a trustworthy name too. Televisions from LG are stylish in design, superb in specifications and smart in working. Let's check out this another product from LG.
The LG 32LB550A is a 32 inch TV with a HD resolution and it has an LED backlit display that delivers crystal-clear images in life-like colors. This television has slim depth and narrow bezel design that eliminates the space between the bezel and screen which makes it look even bigger in size. It has the metallic finish which adds more style in your living room. This LG TV is completely protected thanks to a lightning, humidity and summer heat protection due to which it also does not require a stabilizer. "Eco Motion Sensor", "Motion Clarity Index" and "Regional Language options" are some other features of this TV.
It is a simple 32″ HD TV with all the basic features and a stylish metallic design and many other interesting features. This LG TV is priced at Rs. 22,140. If you seek for a simple TV, this can be your choice.
Specifications Table :
| PRICE | Rs 22,140 @ Rs 21,476 @ Rs[wpws url="http://www.amazon.in/gp/product/B00MHTQIO4?creativeASIN=B00MHTQIO4&linkCode=w01&linkId=E3XWRNF4IP6GUFW6&ref_=as_sl_pc_ss_til&tag=betegu-21" selector="#priceblock_saleprice"] @ |
| --- | --- |
| SCREEN SIZE | 32" LED TV |
| RESOLUTION | HD (1366 x 768) |
| SMART | NO |
| 3D | NO |
| PORTS | 2 x HDMI, 1 x USB |
| CONNECTIVITY | USB Sharing |
| FEATURES | Eco Motion Sensor, Regional Language options |
| INTERNET | NO |
---
---
Photos :