LG 32LA6130 80 cm (32″) LED TV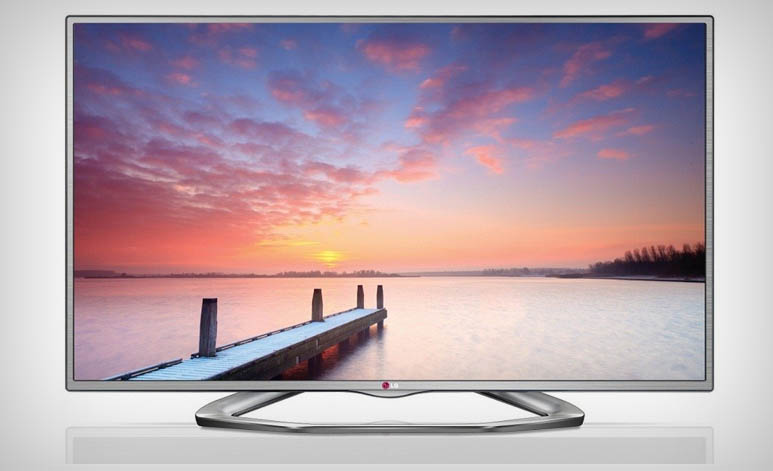 Review :
LG products are a big source of entertainment and LG Televisions play a vital role in it. LG Televisions provides superior picture clarity and so many smart features that makes LG a favorite choice among customers.
This LG 32LA6130 TV provides you amazing picture quality with Next Generation 3D Technology, which provides theatre-like entertainment. It has 32 inch LED screen that features a Full HD resolution to enhance the picture quality. "LG 3D Cinema technology" will move your entertainment factor to a next level with flicker-free and brighter pictures. With LG's "3D Conversion Technology" you can convert all your favorite shows and entertainment programs into 3D. The "3D Sound Zooming technology" will just complete your 3D experience and you can feel complete 3D experience on your TV. The "Triple XD Engine" processes images to make them clearer, more colorful and adds extra contrast. With the "Mobile HD Link Technology" you can connect your phone to the TV and watch its contents on the 3D TV screen.
This 32″ Full HD 3D TV from LG is a compete package of entertainment. The 3D experience is just amazing with this LG TV. Priced at Rs. 39,623, it is totally worth it's price and this TV will always keep you entertained. If you seek a 3D TV in a low-budget, this can be your first choice.
Specifications:
| PRICE | Rs [wpws url="http://www.flipkart.com/lg-32la6130-80-cm-32-led-tv/p/itmdtmzgekydzx6z" xpath="//*%5B@itemprop='price'%5D/@content" xpathdecode="1"] @ Rs 40,965 @ Rs[wpws url="http://www.amazon.in/gp/product/B00C2O3NEW?creativeASIN=B00C2O3NEW&linkCode=w01&linkId=AYBEBQTICBO53FFL&ref_=as_sl_pc_ss_til&tag=betegu-21" selector="#priceblock_saleprice"] @ |
| --- | --- |
| SCREEN SIZE | 32" LED TV |
| RESOLUTION | FULL HD (1920 x 1080) |
| SMART | NO |
| 3D | YES |
| PORTS | 2 x HDMI, 1 x USB |
| CONNECTIVITY | USB Sharing, RF Input 1(Rear) |
| FEATURES | Mobile High-Definition Link, 3D Cinema, 3D Sound Zooming |
| INTERNET | NO |
---
---
Photos :