iPhone 8 schematics leaked, hints wireless charging up to 5 meters & vertical dual camera setup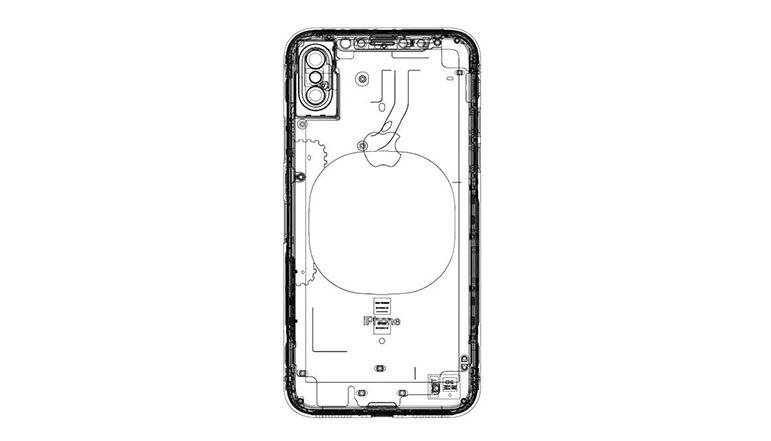 A lot of rumours regarding the iPhone 8 have been surfing frequently since past few weeks. Various leaks regarding the design and features of the smartphone have come up revealing the camera placement, display and fingerprint sensor. There's yet another leaked schematic of the iPhone 8 indicating a new feature which has not been spotted in any of the previous leaks.
The latest leaked schematics hints that the iPhone 8 will support a long range wire-less charging up to 5 meters. Although, this feature was rumoured but wasn't spotted in any of the leaked schematic until now. Another attribute that can be spotted in the leaked schematics is the vertical alignment of dual camera and flash appears between both the cameras. The vertically aligned dual camera has been mentioned in almost every leak and is a known fact now.
The next thing is about the fingerprint sensor for Touch ID on the iPhone 8. The leaks suggest that Apple might be using the latest Micro-LED glass as a part of the display and place the fingerprint sensor beneath it. The placement of fingerprint sensor beneath the screen could be justified as the latest leak does not show it anywhere else. However, according to previous reports, Apple is having trouble putting this technology together, so there is a possibility where the fingerprint sensor might be placed on the rear panel as spotted in earlier leaks.
There has also been a concept video released recently which shows the the smartphone from different angles. In the video it appears that iPhone 8 will sport an end-to-end bezel-less OLED display with an almost hidden front camera and a fingerprint sensor beneath the screen. Although the video does not show vertically aligned dual camera setup but somewhat relates to other rumours and speculations.
As per the reports, the arrival of iPhone 8 might be delayed and the smartphone could be launched around October or November. So, there is a lot of time until the smartphone is launched and to actually witness what Apple has in store for us.
Although we will keep you updated with all the leaks, rumours and official announcements of the iPhone 8 till then. Stay tuned!