iPhone 8 new renders leaked; beautiful design with glass back and embedded Touch ID revealed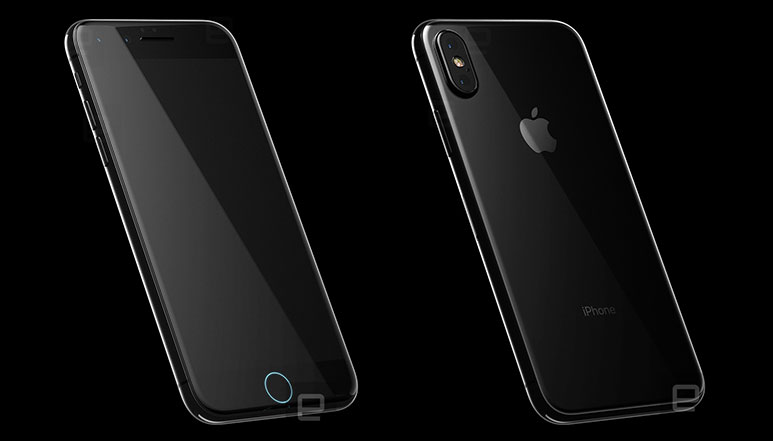 There have been a lot of leaks related to the design and specifications of the next iPhone from Apple. The device is strongly speculated to be the special 10th Anniversary edition, dubbed as iPhone 8. Various speculations regarding the design and features of the iPhone 8 have surfaced online until now. There's yet another leak which includes a highly detailed CAD file of device revealing further details of the design.
A reliable source in the accessory industry provided Engadget with CAD files of the 'iPhone 8' chassis which were further generated as several renders. The most recent renders acquired by Engadget shows the front design of the iPhone 8, where it is highly expected that the smartphone will contain a dual front camera setup. Along with this, there is also a finger print scanner embedded inline with the glass.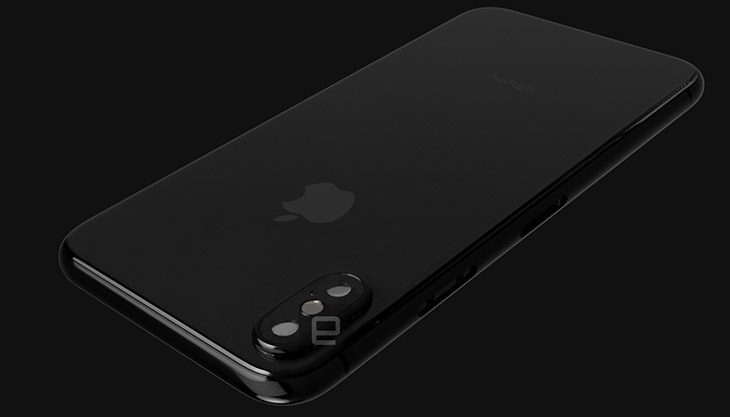 Next, what appears from the renders is the vertical alignment of dual rear cameras with the microphone and flash as a part of the camera bump on the rear. The fact of vertical orientation of rear camera has become quite obvious considering it has been mentioned in almost every previous leak.
As per Engadget, the back of the iPhone 8 appears to be covered with glass allowing the integration for wireless charging, which is also previously leaked. The source also states that the iPhones this time will come with bumped up screen sizes. The 4.7-inch version will go up to 5 inches and the 5.5-inch "Plus" version will be stretched to 5.8 inches. This being said, the iPhone 8 is highly speculated to hold an end-to-end bezel less screen, however nothing of such sort is clear from the renders yet. Although the body measurements in the CAD file do indicate that the smartphone will bear a slightly taller, wider and thicker body than the iPhone 7.
These recent leaks of the iPhone 8 don't look much impressive without the bezel less display as it was hyped previously. Also it has made things even more confusing for Apple fans that are eagerly waiting for the device. That being said, there's always a possibility for a leak to turn out to be false. The iPhone 8 still has long time for its launch which is rumoured much later this year and there is high scope for changes in design. Nothing yet can be confirmed until something firm comes up.
We'll keep you updated, stay tuned!