iPhone 8 dimensions leaked; LG gearing up to supply future OLED panels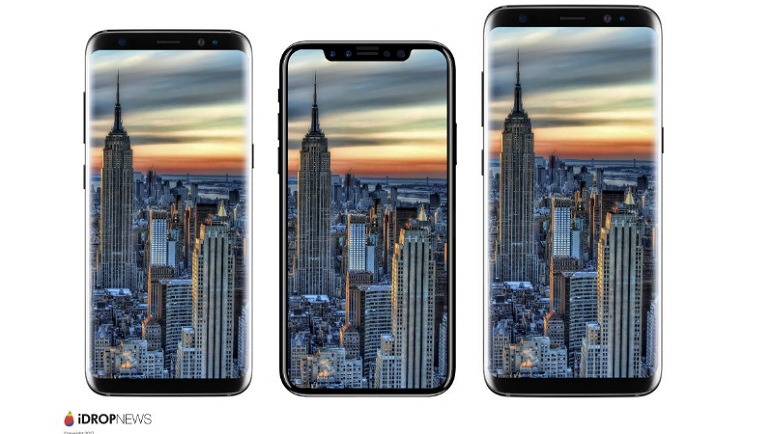 There's almost a new rumour everyday regarding the upcoming iPhone 8 from Apple. The smartphone has been in talks even before it was designed. There were all sorts of rumours and speculations regarding the design and features of the iPhone 8. Now there is another report coming up which claims to reveal the dimensions of the alleged iPhone 8.
As per a report on iDrop news, if some anonymous "factory workers with intimate knowledge" are to be considered the iPhone 8 will measure 143.59 x 70.94 x 7.57 mm. The dimensions apparently indicate that iPhone 8 will be wider and taller than iPhone 7 which measures 138.3 x 67.1 x 7.1 mm but is smaller than the bigger variant iPhone 7 Plus which measures 158.2 x 77.9 x 7.3 mm. Notably, the smartphone appears to be thicker than both iPhone 7 and 7 Plus.
Recently a video showing the case of iPhone 8 surfaced online. The video showed the cases of all three smartphones i.e, the iPhone 8, iPhone 7 and iPhone 7 Plus in comparison. Interestingly, the video also pointed out the same what the current leaks points out. While we already knew about the size differences, but having the exact dimensions gives a better idea about the device as well as the screen size. It also rumoured that the iPhone 8 will come with an end-to-end bezel-less display with the fingerprint sensor embedded with-in the display.
Apart from this, there is another report from ET news which notes that LG is investing huge amounts of money to become Apple's second supplier of OLED displays next year. There was a competition between LG and Samsung to bag the contract to supply Apple with OLED displays. However Apple signed a deal wilth Samsung this year but LG is reported to be ramping up its production facilities for OLED smartphone displays, preparing the company for further plans.
The report states that, "LG Display is planning to invest about $3.56 billion (KRW 4 trillion) into P10, which is its new factory in Paju, and construct production lines for 6th generation flexible OLEDs in 2018. Although it was planning to make investments mostly on large OLEDs for TVs initially, it is currently thinking about making investments on OLEDs for Smartphones first. It seems that LG Display is planning to secure its position as the second supplier for Apple iPhone by quickly increasing its production capability of OLED for Smartphone".