iPhone 6s & 6s Plus with 3D Touch, A9 Chip, 12MP Camera & Live Photos Launched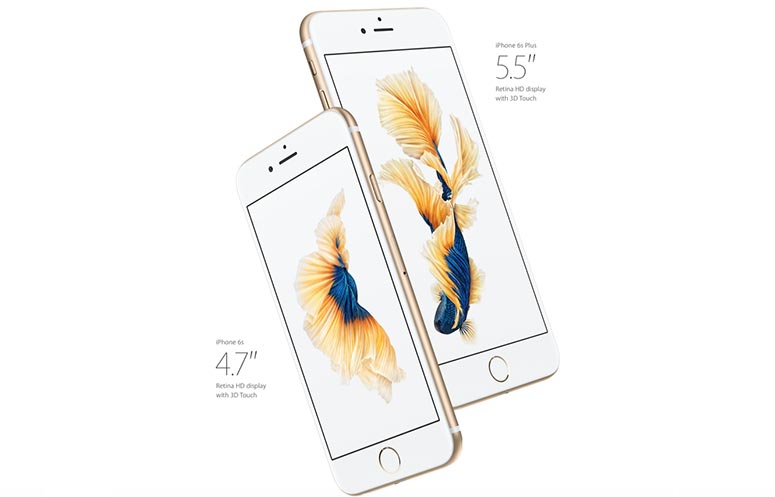 We all knew it was coming, and it can exactly the same way the rumours and leaks hinted. Apple has officially launched two new iPhones- iPhone 6s and iPhone 6s Plus today. Both the new iPhones share almost the same body design of their respective predecessors, however they are built with an entirely new 7000 series aluminium and custom Apple alloy. The new iPhones come in Silver, Gold, Space gray and Rose gold colors.
Both the new iPhones will be available at the same price of iPhone 6 and 6 Plus (when they were launched) which means, in India the iPhone 6s will start from around 56,000 Rs. while the iPhone 6s Plus will start from around 62,000 Rs.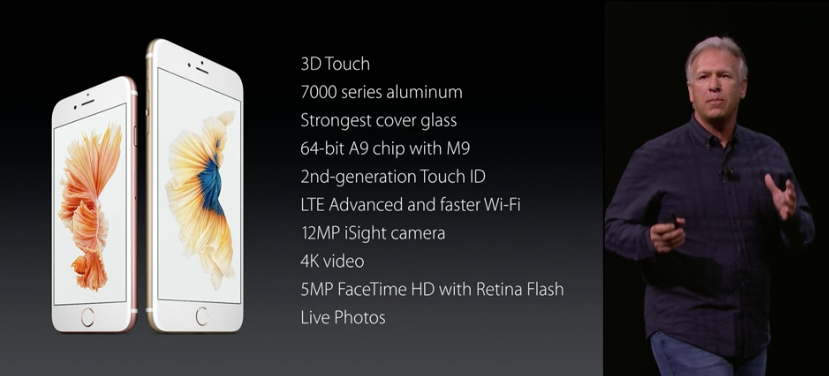 The new iPhone displays are covered by a brand new glass, strongest in the industry. The phones are powered by the new 64 bit A9 processor which offers 70% more processing power than the previous generation A8 chip, it also offers 90% faster graphics performance.
Well we have got improved performance but the most important feature in the new iPhones is the new 3D Touch. 3D touch senses the intensity of your press on the display. It can differentiate between a touch, short press and long press. This new 3D Touch display adds lots of new possibilities in how you interact with your phone. Now you can just short press on an app icon and it will show you more options to interact with the app, right in your home screen.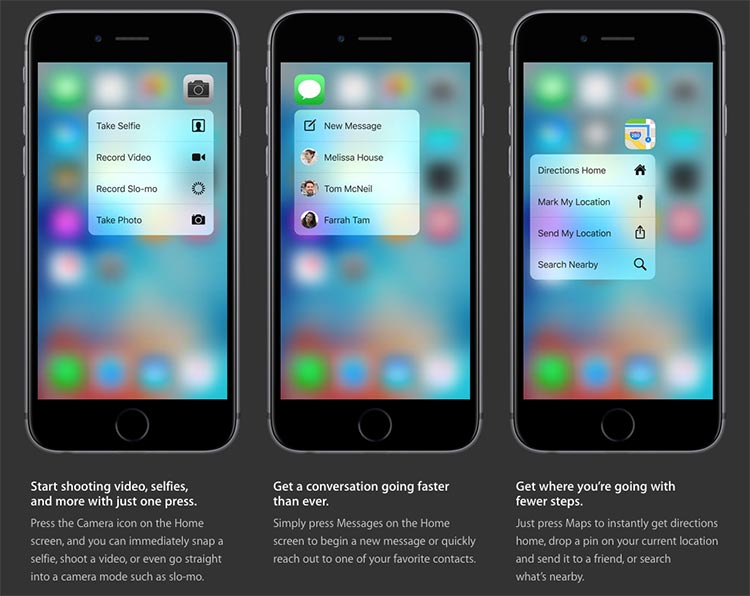 The 3D Touch completely changes the way how you interacted with your touchscreen. You need lots of touches with a traditional touchscreen but with 3D touch you can get the task done with very less efforts, you just have to touch the screen, then short press it and if you need another operation, just long press it. You can do all this without moving your fingers again and again. Apple rightly calls it , "it just feels more natural".

Apple, in its keynote, also introduced some new games based on the 3D Touch, these games utilize the short and long press for different actions like zooming or switching your weapons in between games. It really adds a lot in mobile gaming, it just makes the gaming experience much simpler and exciting.
Another great new enhancement in the new iPhones is in the camera department. The new phones come with an upgraded 12 MP iSight camera which can record 4K videos with dual tone LED flash. For selfie lovers, the new phones offer a 5 MP FaceTime HD camera with Retina Flash, which basically means, the phone's screen becomes brighter to produce more light and act as a front flash.
Apple has also introduced a new feature called Live photos. "Live photos captures the moments just before and after your picture and sets it in motion with just the press of a finger", the company says. To help you better understand the concept of Live Photos, you can relate it with the GIF picture format. It basically is a picture but, it captures many more frames before and after clicking the shot for you and whenever you open and touch the image, it plays for a small time like videos. This way, your photos come to life and you can get much more with a single picture. To click a Live Photo, you don't have to do anything different, you can click your photos as usual and your iPhone captures a Live Photo for each shot.
Apple also uses Live Photos as an animation for gallery transition. So when you scroll your photos, you can see them moving. You can also set Live Photos as the lock screen wallpaper, whenever you touch it, it plays.
Both the iPhones are available in three storage variants – 16GB, 64GB and 128 GB. If you are planning to buy any of the new iPhones, make sure to buy one with enough storage as Live Photos will now need even more storage.
In today's event, Siri had a great importance, it became the backbone for the new Apple TV and for the new iPhones, it comes with an always on feature. Now, you just need to say "hey Siri" without touching your phone and Siri is there for you.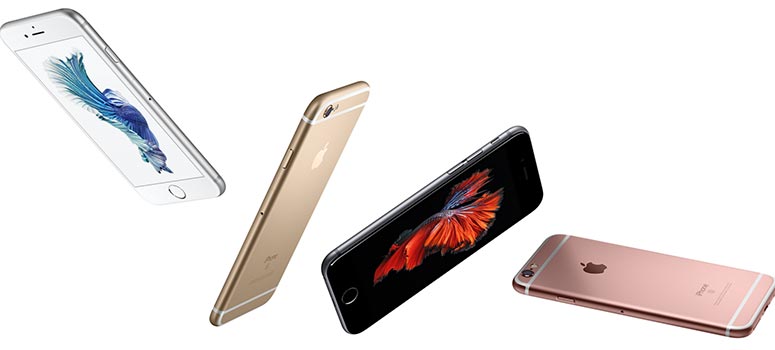 In the new iPhone 6s and iPhone 6s Plus, Apple also introduced the 2nd Gen Touch Id, which is faster and better than before. Apple has also added faster LTE and WiFi in the new iPhones and the company claims that iPhones are the best phone in the world for global roaming.
Apple also announced that it will introduce a new Android to iOS migration app for the Google Play store that will help existing Android users to seamlessly move their content to the new iPhone.
The iPhone 6s and iPhone 6s plus will be available from September 25th in Australia, Canada, China, France, Germany, Hong Kong, Japan, New Zealand, Puerto Pico, Singapore, UK and the US. But sadly, India, which the company says is an important market, has to wait longer.