Instagram rolls out new 'Archive' feature for all Android and iOS users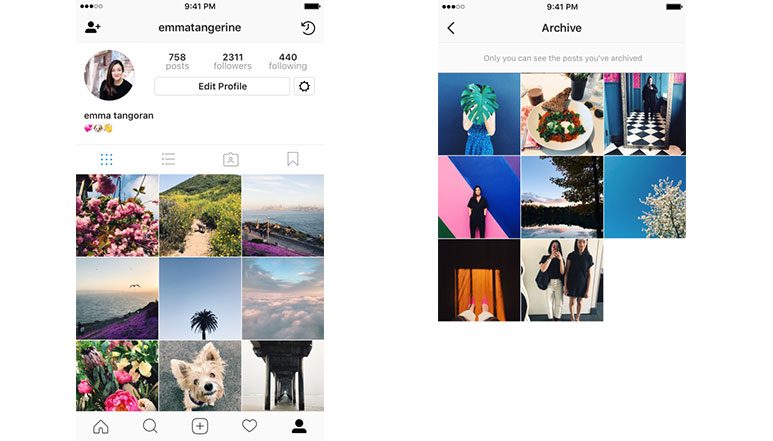 After adding the interactive face filters recently, the Facebook-owned Instagram has now rolled yet another feature similar to that of Snapchat. Instagram on Tuesday introduced a new feature called 'Archive' which lets you move the previous post to a different place without permanently deleting them, much like the 'Memories' feature of Snapchat. The feature is now available to all Android and iOS users running version 10.21 or newer versions of the app.
The new Archive feature will not only prevent the users from permanently deleting their photos but will also make them more comfortable with sharing certain photos with desired priority. Instagram debriefed about the feature through a post on Tuesday, which reads, "Your profile is a representation of who you are and evolves with you over time. With Archive, you now have more flexibility to shape your profile while still preserving moments that matter".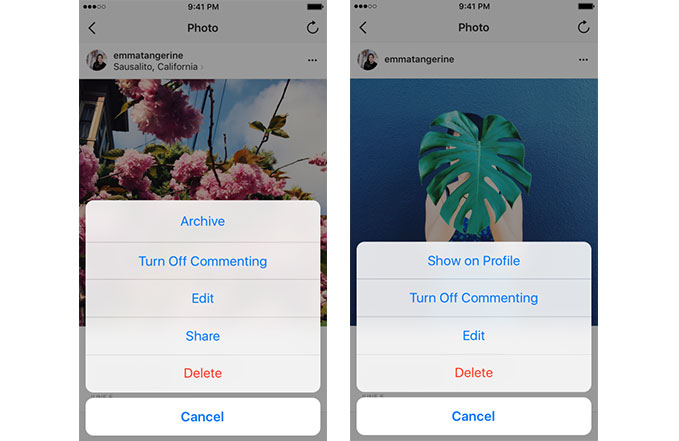 To archive a post that has already been shared, the users just need to tap the three horizontal dots present at the top of the post and choose "Archive". The users will still be able to see it when they tap the Archive icon in the top right corner of their profile. That way, users can always return to these posts and see previous likes and comments from friends. If the users desires to bring back the post that has been Archived, they will have to tap "Show on Profile" and it'll show up in its original spot.
As mentioned earlier, all the Facebook owned apps, i.e Instagram, WhatsApp and Messenger are continuously adopting features from Snapchat. With the latest addition of Archive feature, Instagram's users now get almost everything that Snapchat offers. This will further hamper the user base of Snapchat which is already in crisis with the dropped share prices. We'll have to wait to see how Snapchat reverts and brings something new to gain its popularity back.
We'll keep you updated with more, stay tuned!