Instagram gets new Snapchat-like face filters, also adds new camera tool along with new hashtag sticker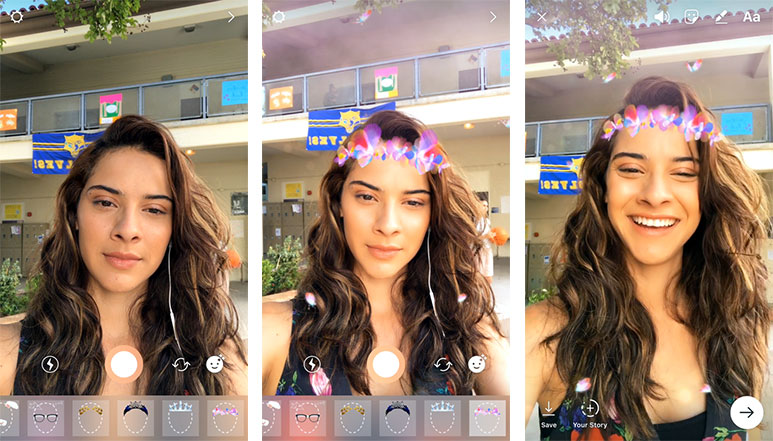 After adding the new interactive camera filters to its main app, Facebook now adds similar feature to Instagram. Users of the photo sharing app 'Instagram', will now be able to use the face filters similar to that of Snapchat. The users can choose between 8 different interactive filters, such as Koala Ears and math equations swirling around the head.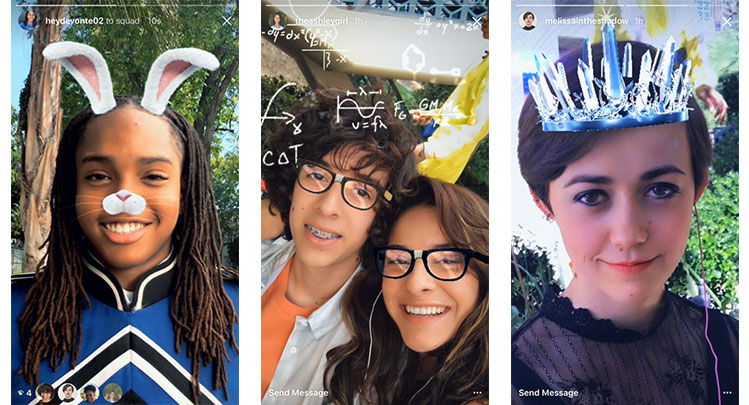 Apart from the new face filters, Instagram has also rolled out new creative tool in the camera, named as Rewind. The Rewind feature will apparently play the recorded video in reverse to make it even more interesting to share. Instagram already has similar features like 'Bloomberg' and 'Hands-Free' but the 'Rewind' feature takes the fun to a new level increasing the scope of creativity even more.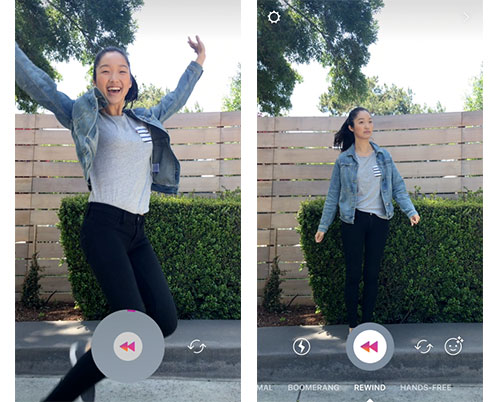 Added to this, there is also a new Hashtag sticker which will help the users to add more context to their story. Users just have to tap the sticker icon at the top right of the screen, select and customize the hashtag, then add it to their story. Users can also add hashtags using regular texts with the 'mentions' features but with the new Hashtag sticker, people watching the story will directly be able to tab on the sticker and visit the hashtag page to explore related posts.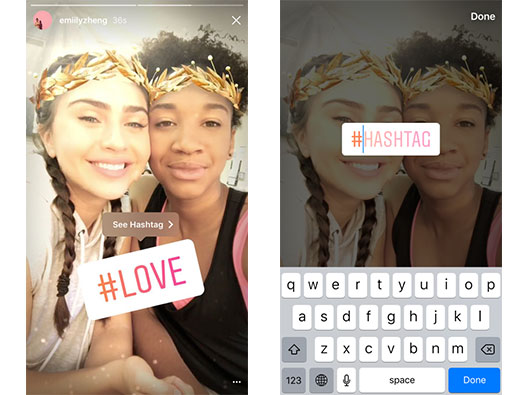 Facebook and Instagram are continuously making adoptions of Snapchat's features and are proving to be more popular than original. Recently, the story feature was included in to Instagram and it was reported that Instagram story feature is used by more number of users than that of Snapchat. The story feature was adopted by Facebook in its all popular social networking apps including WhatsApp, Messenger and even the main Facebook app. But ever since it came on Instagram, it dynamically affected Snapchat's user growth.
Now with the face filter included in Instagram, its users get almost everything that Snapchat offers. This will further hamper the user base of Snapchat which is already in crisis with the dropped share prices. We'll have to wait to see how Snapchat reverts and brings something new to gain its popularity back.
We'll keep you updated, stay tuned!