Huawei launches Band 2, Band 2 Pro and Huawei Fit fitness bands in India starting at Rs. 4,599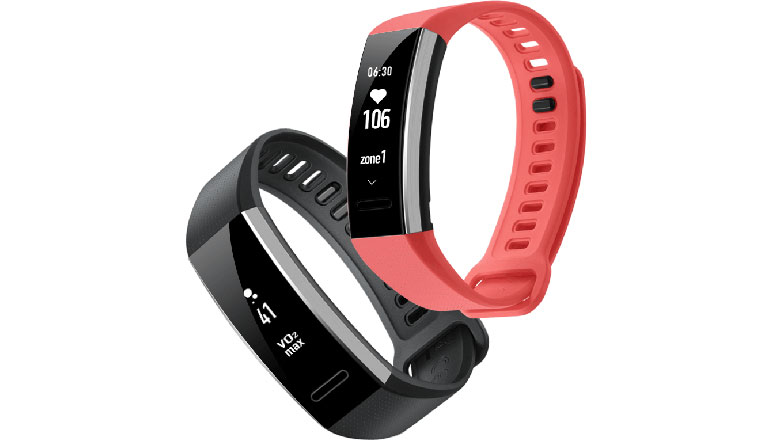 Huawei India has launched three smart fitness bands, namely the Huawei Band 2, Huawei Band 2 Pro and Huawei Fit. These bands are priced at Rs. 4,599, Rs. 6,999 and Rs. 9,999 respectively. These bands will go up for sale on all e-commerce websites and major retail stores across all cities.
The bands are designed for fitness enthusiasts. The Huawei Band 2 and Band 2 Pro wearables have a built-in heart rate (HR) sensor which provides continuous heart rate monitoring, enabling users to keep track of their physical fitness regularly. These bands come with always-on PMOLED display. They are compatible with handsets running Android 4.4 and higher and also on handsets running iOS 8.0 and above. These bands can be used in tracking and monitoring of daily activity including steps, calories burnt, sleep monitoring and distance travelled.
The Huawei Band 2 Pro comes with a 'Firstbeat' system. The system assess the maximum rate of oxygen consumption and provides users active feedback which helps users in increasing their stamina. It also comes with built-in GPS, providing accurate distance measurement. The band comes in Smart Black and Bold Red colour options.
The top of the line Huawei Fit comes loaded with features & sensors, which includes heart rate sensor, capacitive sensing, ambient light sensor, six-axis motion sensor and has corning gorilla glass for protection against scratches.
Regarding the launch of bands, P. Sanjeev, vice president – sales, Huawei and Honor Business said:
"Wearable technology is gaining increasing importance in people's lives and Huawei is at the forefront of this movement. These intelligent devices are equipped with smart technology to help people use intelligent trackers to keep a close watch on their fitness statistics."
Meanwhile, earlier this year Honor launched its Honor Band 3 in India at price tag of Rs. 2,799, available exclusively on Amazon in three colours namely Dynamic Orange, Classic Navy Blue and Carbon Black.