HTC schedules 'for U' event for its next product announcement on 12th January 2017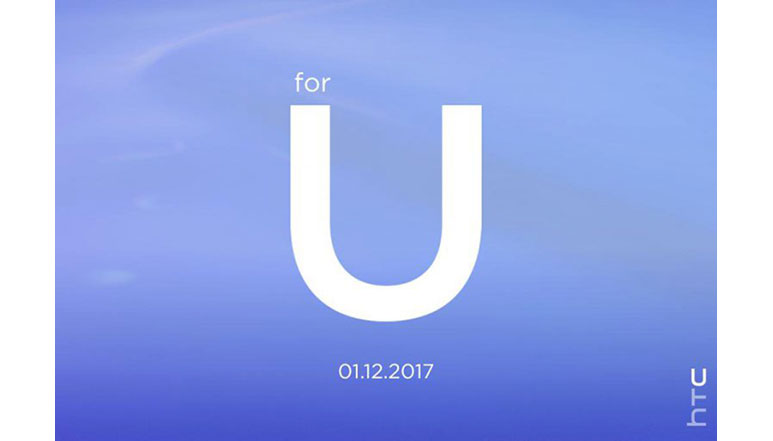 The Taiwanese electronics maker HTC on Tuesday sent out press invites for its "next big announcement" at an event named "for U" on 12th January 2017.
Interestingly, the date comes after CES 2017 and before Mobile World Congress, which are two big trade shows where the tech companies often show off their new products. However, the teaser image only reads "for U" marked with the date 01.12.2017 and no additional details about what the company will unveil.
According to earlier rumours, HTC might unveil the HTC X10 smartphone powered by Helio P10, or the company's highly anticipated flagship smartphone HTC 11. The company is also rumoured to introduce a new VR headset and some accessories along with it at the event.
However, we will come to know everything at the launch event or if any new teaser pops up in coming weeks. Stay tuned for more updates!