Google's new app 'Areo' launched in India, provides local services for food delivery & home maintenance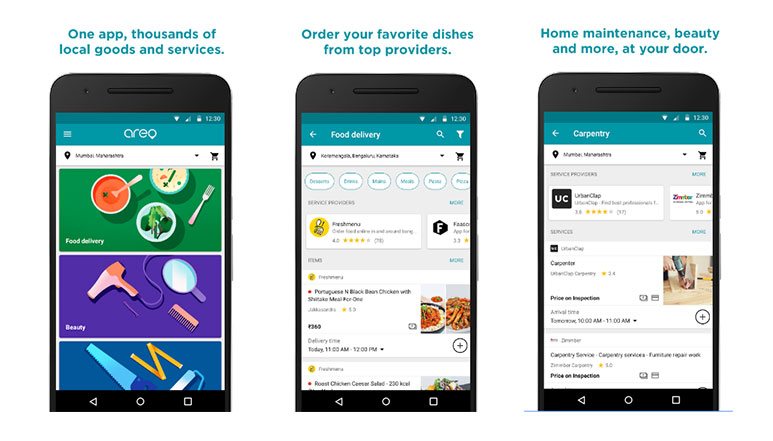 Google has launched its new 'Areo' app in India. The app basically bundles up most of the local food delivery and maintenance services to help users with quick access to anything they need. However, the app is currently available for service only in Mumbai and Bangalore. The limitation is quite disappointing as Areo looks very useful and could prove handy for a lot of users all around the country.
Google Areo helps users to order food or call in a carpenter or a plumber etc. Users can search for a specific food or a restaurant and can also filter their search with respect to vegetarian and non-vegetarian foods. Also, the famous food delivery services like Fasos and Box8 are integrated with in the app. For other services like repairs, home maintenance and beauty solutions, Urban clap is the major provider.
Areo is just like any other utility app, users just need to install the app from Play Store it in their smartphones. The first thing that pop's up after installation is a map view that will ask you for your location. Once your current location is known by the the app, it will automatically show you different categories such as Food, Beauty, Maintenance etc.
The app will not only be helpful for its users but will also be a great help to local service providers. Local professionals like plumbers, carpenters, electricians etc. now have another platform to reach more people and make more out of their business.