Google Play Music All Access launched in India, subscription starts at Rs. 89 per month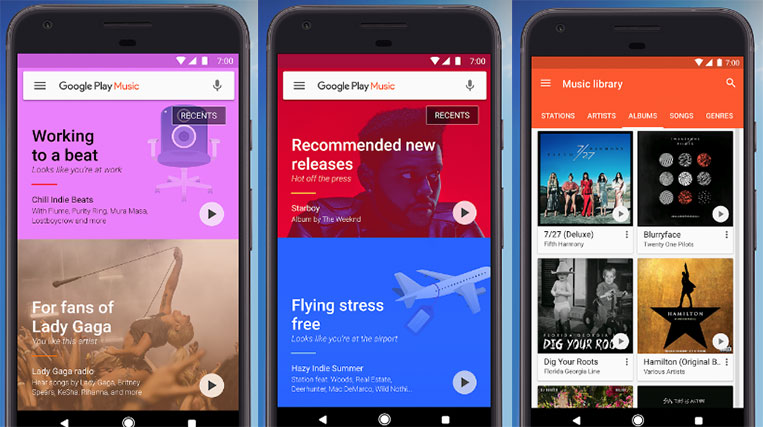 Google has launched its 'Play Music' service with 'All Access' subscription in India starting at Rs. 89 per month. Google Play Music was first launched in the country last year which offered songs available for purchase and download starting from Rs. 15. However the All Access subscription for the service which costs $9.99 in the US was not available in India up till now.
Google Play Music All Access is available on Android, iOS as well as web and it will allow users to stream, download and listen to the songs off-line. The subscription comes at a price of Rs. 89 per month which is quite less as compared to that of Apple music, Wink and Saavn Pro. The introductory offer of Rs. 89 per month is only for the one's who subscribe within 45 days. After 45 days the price will be increased to Rs. 99 per month.
Google Play Music lets you choose any song within its music library which includes over 40 million local and international hits. Also, users can choose songs based on the language and genre. Google Play Music is integrated with a contextual tool which will create a playlist based on the recent songs user listened. The playlist can be played offline, even if the songs aren't downloaded previously. The service offers a cloud storage (similar to Apple Music) where users can upload up to 5,000 songs and stream whenever they want.
Elias Roman, lead product manager, Google Play Music, said:
"With Google Play Music subscription, Indian subscribers can listen to their favourite music across a variety of languages, including Hindi, English, Tamil and more. This music can be accessed from any device with your Google Account."
Further explaining about the contextual tool he added:
"To make the experience deeply personalised, we've plugged into Google's understanding of context and machine learning to recommend the right music at the right moment based on each listener's preference, place and activity."