Google Play Games gets Record and Share Gameplay feature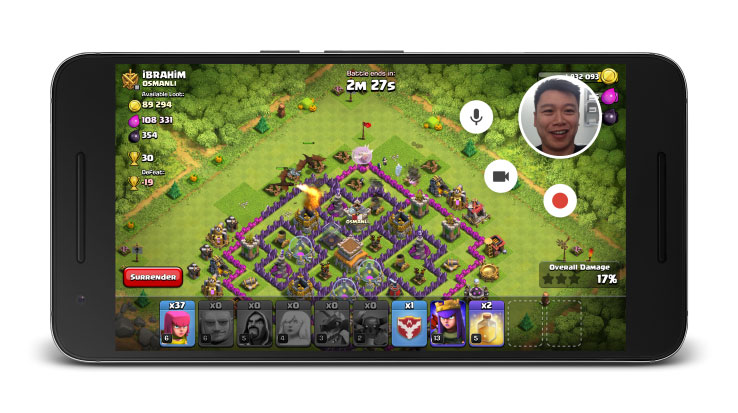 Now you can record playing video games on your smartphone or tablet without the use of any other app through the use of the new update to the Google Play Games. With the newly launched feature you can record and share the moments encountered during the gameplay effortlessly. You can share them easily with your friends and showing them how you beat the level or got the high score.
The new move by Google is seen as an effort to make YouTube Gaming the platform for every content regarding gaming. To begin recording just launch the app, choose the game installed on your device and by tapping on the record button you can get the gameplay in 720p and 480p formats. When completed, you can perform the basic and required edits, then upload it to YouTube, the video can also have the video of the recording person along with the commentary that will be captured through the device's front camera and microphone.
Google has stated about 144 billion minutes of videos on gaming and live streams are viewed on YouTube. The feature will be first rolled out to the users residing in the United States and United Kingdom in upcoming days and will be globally available as soon as possible.